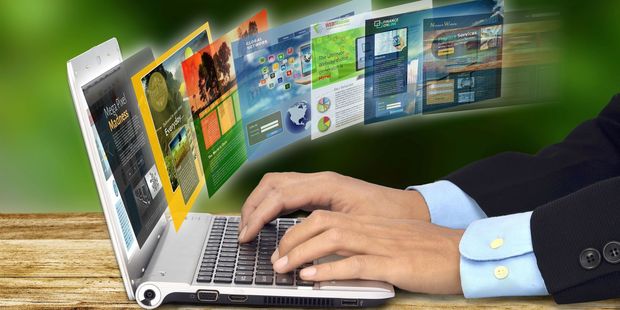 Mayor of Stratford District, Neil Volzke says he is delighted by the announcement last week that Stratford is to be one of the 151 additional towns to benefit from phase two of the Government's UFB programme.
"Ultra Fast Broadband (UFB) is a vital enabler for business and it allows them to conduct their business anywhere in the world while they are located in the Stratford district. As a tool it will be used by nearly every business, farming included."
Neil says the announcement is great news.
"It removes a barrier and will assist us with future economic development opportunities."
Taranaki MPs Chester Borrows, Barbara Kuriger and Jonathan Young have also welcomed the news.
"Broadband didn't exist in 1999 but now we couldn't function as a modern society without it, because it is essential to do business, educate, and engage outside of Taranaki conveniently," says Chester.
"This is like the arrival of domestic electricity and telephone services back in the mid-20th century - absolutely essential," he adds.
Neil says the UFB initiative links with Council's Stratford 2035 project, which includes a review of Council's Economic Development Strategy as well as its Future of Broadway work. The announcement follows an application made by Stratford District Council in 2015 to MBIE on UFB.
It isn't just businesses that will benefit from UFB, says Neil.
"From a social perspective education and health services will be able to benefit from the new high speed service., while individuals using software such as Skype will see a marked improvement when online, making staying in touch with family and friends easier."
Taranaki towns already connected include New Plymouth and Hawera. Last week's announcement extends the rollout to Urenui, Inglewood, Waitara, Okato, Opunake, Stratford, Eltham, Manaia, and Patea. The expansion means an additional 23,000 locals will be better connected.
More information about the rollout is on www.broadband.govt.nz