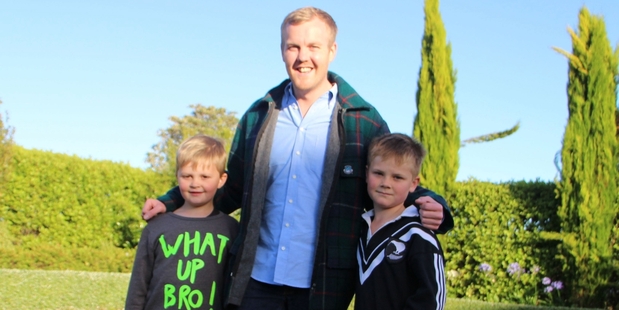 When Moss Edwards and Charlie Whittington saw weather presenter Matty McLean on Breakfast television last week presenting live from Stratford, they saw he was missing an essential item.
"He wasn't wearing a Swanndri, and it can be cold in Stratford," says Charlie, explaining why he and his cousin Moss came along to War Memorial Centre in Stratford, where some of the Fonterra early risers community were enjoying a breakfast, to present Matty with a Swanndri. Matty says it was great to visit Stratford and meet some of the rural community. While the sun was out for his visit, the Swanndri was greatly appreciated.
"It will keep me nice and warm."
A Fonterra spokesperson says the community breakfast was a chance to show the wider New Zealand community a snapshot of life in a rural town.

"Also, farmers couldn't do what they do without the support of others in the community, and this breakfast has also been a way to thank some of those supporters."