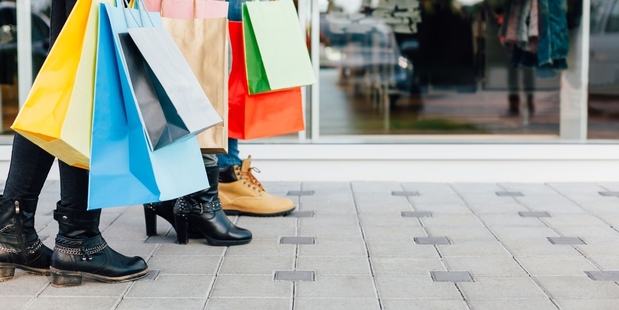 We all know the Easter Bunny likes to hop, but the question right now, is does he like to shop?
Stratford District Council, along with New Plymouth District Council and South Taranaki District Council, are asking their communities if they want shops open on Easter Sunday in the future.
"Stratford council has taken the view that, before we presume the community wants a policy, let's ask them first whether they want to deviate from the existing situation," Liam Dagg, director of Environmental Services for Stratford District Council says.
He says this is why they have three options on offer in the consultation process - that trading on Easter Sunday should be allowed throughout the Stratford District, that trading on Easter Sunday should be allowed in particular parts of the Stratford District or that there should be no trading on Easter Sunday throughout the district.
Future decisions, says Liam, will be guided by the feedback received on each option.
The consultation comes after the Government changed the law in August to allow councils to choose their own Easter Sunday Shop Trading Policies.
While Easter Sunday is not officially a public holiday in New Zealand, shops are required to be closed, although a number of shops like dairies, cafes, pharmacies, souvenir shops, garden centres and service stations are already exempt from the rule.
Margie Hodgetts, director of the Paper Plus Stratford and New Plymouth stores, says she would like to see businesses able to open on Easter Sunday.
"If they want to. I wouldn't open my stores, which is a personal choice not based on religion, but simply about what I think works for my business," she says. "I would like to have the choice though, not be told I can't."
Graham Kelly, owner of Fifth Avenue Hair on Broadway, agrees.
"I wouldn't open. Nothing to do with religion, I just want the day off, but people should be able to choose if they can open or not. We should have the power to make our own decision on it."
Having policies based on religion doesn't really reflect the changing cultural mix in New Zealand, he says.
People should be able to choose if they can open or not. We should have the power to make our own decision on it.
Chairperson of the Stratford Business Association, Peter Dalziel, says the committee supports the status quo, which is for shops to not be able to open.
"While some members originally felt it should be left up to the individual business owners, our discussions made us aware that a further reduction in non-trading days would have a negative impact of individual staff and their families. As there are currently only 3.5 non-trading days annually, we feel this number should not decrease further."
Public consultation runs until February 10. Visit the council website for more details.