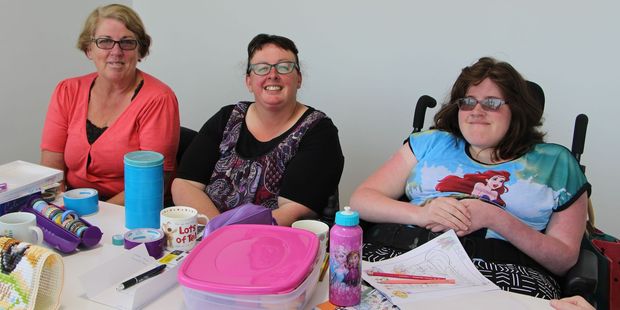 Combining craft with coffee is working well for a small group of creative locals who share their love of all things crafty every second week at Stratford Library.
Every fortnight on Tuesday mornings, the group meets up to do their individual craft projects in the company of others.
District Librarian Jonet Moore says the group has been growing in popularity and all kinds of things are being created, from greeting cards to embroidery.
"It's a great way to get to know people as well learn a new skill or find advice on how to finish a project," she said.
The unique thing about the group, says Jonet, is that rather than everyone working on the same thing, group members can bring along any project they are working on.
Kerren Nolly, who was at the first group meeting of the year, says she enjoys going along to pick up ideas off other people as well as get advice on what to do for her next project.
Jonet says registration is not required to join the group and crafters of any age and experience level are welcome to come along.
"Join in, make a new friend and learn a new skill."
The next crafts and coffee group meeting will be January 31 from 10am at the Stratford District Library.