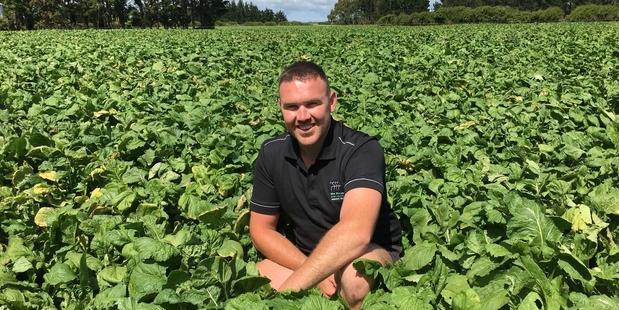 Forgotten trophies dating back to the 1920s have been dusted off to help inspire a new generation of Taranaki farmers.
For decades Federated Farmers ran annual competitions to honour the best crops, produce, meat and fibre. Winners would receive one of more than a dozen trophies. The once sought-after pieces of silverware were discovered during a clean-out at the Federated Farmers' New Plymouth office.
"There's a lot of history in that cupboard and it seems a waste for the trophies to be sitting there gathering dust when we could be adding more names to them," says the organisation's office manager Jessie Waite.
"The earliest trophies include the North Taranaki Farmers Hay Trophy, awarded to H. Wallace in 1929. It was last won by H. Brown in 1951," says Jessie. "The Turnip Cup was first awarded to J. Phillips in 1933 and the inaugural winner of the Mixed Crop Trophy in 1935 was L. Bishop."
Federated Farmers decided to resurrect the trophies for best Turnips and Mixed Crop this year.
"We would love to have relatives of the early winners enter. That would be pretty special," says Jessie.
The competition is open to all Taranaki farmers, not just members.
"There are farmers in Taranaki who are growing some really good crops, so we didn't want to limit who could enter," says Jessie.
Kaponga contract milker Matthew Herbert, who's planted turnips and fodder beet for the first time, is giving the competition a go.
"When we heard about the competition I thought it would be a fun thing to be part of," says Matthew.
"Plus, it's a great way of getting some expert feedback on using crops to produce more high-quality, home-grown feed."
Mr Herbert has planted almost 10 hectares of turnips and about 6.5 hectares of fodder beet.
"We're thrilled with how the turnips are looking, despite a difficult growing season, and we can't wait to start feeding them," says Matthew.
"These crops can deliver us a large bulk of high-quality feed at times when grass is often in short supply."
Farmers keen to enter the light-hearted competition are being urged to contact Federated Farmers.
Entries close on January 20.
Supplied by Federated Farmers Taranaki