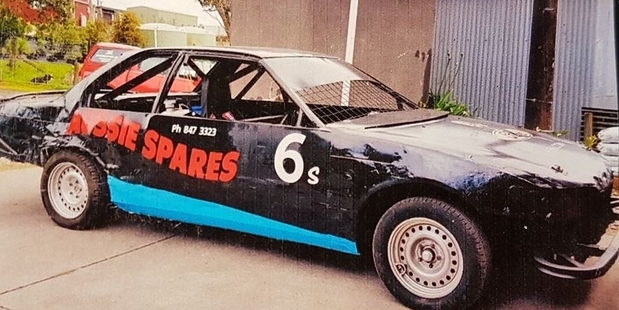 For the first time in 19 years, the Stratford Speedway will be hosting the New Zealand Streetstock Championship this coming weekend.
Event organiser Jude Morrow says fans of speedway are in for a treat, with some of the best streetstock drivers from around the country hitting the track at Stratford Speedway.
"We have more than 60 competitors from all over New Zealand, including current and former national title holders, so it will be great weekend of racing," says Jude.
The last time the title event was held in Stratford was 1998, and Jude says there is a very good chance there could a be a Stratford driver on the podium at the end of the weekend.
"We have a lot of new drivers in the class this year and a number of them are very skilled."
Jude describes Streetstocks as the "working man class".
"Other classes such as stockcars and superstocks can be incredibly expensive to run. Streetstock cars are more low key, and drivers who have the skills can win with any kind of car."
At Stratford Speedway, Jude says the streetstock class are a very friendly group of drivers, who spend more time together than just the regular Saturday night race meetings.
"We hope with the title race here in Stratford, it will see more competitors join the class."
Sponsors of the New Zealand Streetstock Championship are John and Margaret Young of Stratford.
"John is our oldest known driver at this years championship. Back in 1998 he did not qualify for the title and this year he hopes to remedy that."
Racing will be held at Stratford Speedway on Friday, January 20 and Saturday, January 21. With a rain date of Sunday, January 23.
Jude says on Thursday night, drivers will have a practice night at the track which is free entry for those who want a sneak peak of what's to come. Those who attend the practice night need to keep an eye out for the official New Zealand Streetstock Championship banner that will be hung up somewhere at the track.
"If you take a photo of yourself with it and upload it to our Facebook page you go into the draw to win a family pass to Stratford Speedway."
There will also be raffle tickets for sale with a great range of prizes to be won says Jude.
"We invite everyone in the community to come along and support the event. It will be a great night out for the whole family."
For more information about the event search New Zealand Streetstock Championship on Facebook. Alternatively, check out www.stratford-speedway.co.nz