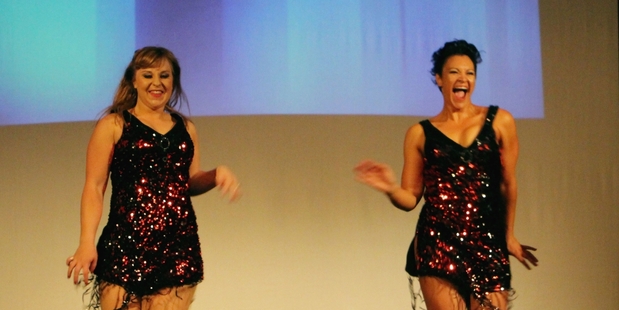 The TET Kings Theatre was filled with models, dancers and all that jazz in December as Studio 2 Performing Arts and Modelling Studio presented their annual end of year show.
A Night At The Oscars was the theme for the performance which showcased all the routines the students had been working hard on all year.
"We were so proud of all our students, they performed their hearts out and looked amazing," says studio director Becky Walsh.
A range of dance genres were showcased at the performance including; jazz, musical theatre, hop-hip and funk.
Fellow director Hayley Old says the pair have had such positive feedback from Studio 2 families and members of the public who were at the sell-out show.
"We are so lucky to have such talented performers in the Stratford community, they all did us proud."
Becky adds as well as support from the community, Studio 2 received a huge amount of support from businesses throughout the region who dressed the models for the show.
Following the successful show, dancers of Studio 2 were involved in a range of dance workshops with Todd Williamson, Alex Carson and Shyvon Campbell.
"These are some of the best dancers in the industry and have worked with top stars including JLo and Janet Jackson," says Hayley.
Becky adds, "We are looking forward to doing more of these kinds of workshops with our students in 2017."
For more photos of the Studio 2 show Night At The Oscars see the photopage on page 22 of this week's print edition. Also see the public notices for information on the Studio 2 registration day for this year's classes.