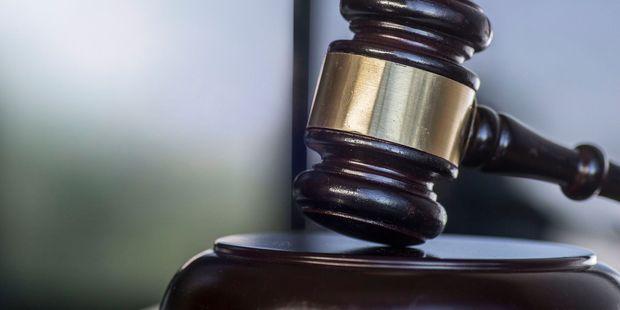 Fake money used Buying pies, drinks, KFC and secondhand clothing with counterfeit money landed Eltham man Whare Karaitiana, (30) in court last Tuesday.
Karaitiana and David Bannan, (26) of Waitara, appeared separately in Hawera District Court last Tuesday, on charges of using a document for pecuniary advantage.
The court heard Karaitiana had visited four businesses over a two-week period in December last year, making purchases which he paid for using the fake money. In each case he received real money in his change. The businesses he visited included the Top Dairy in Inglewood and Hawera KFC.
Karaitiana said he had been given the notes by associates and knew they were fake.
Karaitiana entered a guilty plea to four charges relating to the counterfeit money and was sentenced to 120 hours community work by Judge Philip Crayton.
Karaitiana was also ordered to pay $320 reparation within 48 hours.
Bannan entered a guilty plea to two charges.
The court heard Bannan presented a counterfeit $50 note at Inglewood Z petrol station to purchase oil. He then attempted to use a counterfeit $50 note to purchase tobacco from Stratford FourSquare. The shop assistant noticed the note was fake and refused to accept it.
Bannan told police he had received the money after selling a car for $600 to an unknown person. Police prosecutor Steve Hickey told the court Bannan claimed to have burned the rest of the money once he realised it was counterfeit.
Bannan told Judge Philip Crayton he was unemployed but "would prefer not to do community work". He was ordered to pay $50 reparation and to complete 80 hours of community work.
Fine for photos Gaylyne Joy Fowler (49) appeared before Judge Philip Crayton last Tuesday at Hawera District Court on a charge of objectionable behaviour.
The court heard that Fowler, who has no prior convictions, discovered her husband was having an affair when the woman in question emailed nude photos of herself to Fowler's husband.
In November last year, Fowler printed off several copies of the photographs onto A4 paper and distributed them on to car windscreens of cars parked in the Hawera Fire Station carpark at a time when the Fire Brigade was holding a formal presentation inside.
The court was told Fowler's ex-husband had been a chief fire officer of the Hawera Volunteer Fire Brigade.
An unaddressed envelope containing more of the nude photos was also placed under the door of the victim's workplace. This was opened by the receptionist who then gave them to the victim.
Later in the same month, more of the photos were distributed, to businesses in Hawera, the Hawera Fire Station and to the victim's husband. The photos came with messages from newspaper cut out letters, identifying the victim as being featured in the photographs. Police prosecutor sergeant Steve Hickey said the motive was "fairly obvious".
After Fowler entered a guilty plea to the charge, which carried a maximum $1000 fine, Judge Crayton told her he imagined she had had plenty of time to consider the trouble she had got into as a result.
"Whatever your motives, and however aggrieved you may have felt, you should not have responded in this way," he told her, before fining her $250.
Fowler was jointly charged with another woman, Myree Mihi Woodhead, 44, regarding the offence. Woodhead also has no prior convictions but did not enter a plea during her appearance and was remanded until January 31.