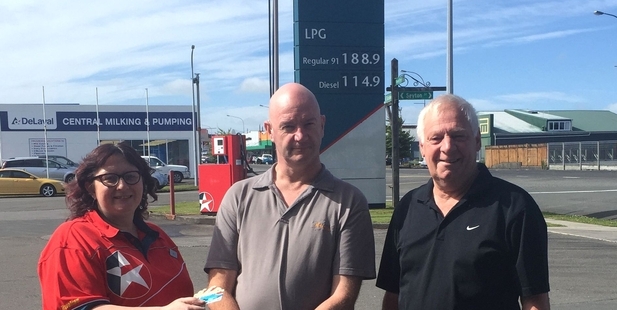 Cash before Christmas is a win for anyone, and one lucky Caltex Stratford customer hit the jackpot in December.
Long-time customer Michael Wellington says he got the surprise of his life when he was presented with $5000 in vouchers from Caltex Stratford.
Michael says he fills up at Caltex weekly and didn't think twice about entering the promotion Snap for Prizes.
"I went on the website and played the snap game and after that I was asked to provide some feedback about my service at Caltex Stratford."
Michael says it wasn't the possibility of winning prizes that led to his positive review.

The staff here are very friendly and good to their regular customers and I am happy to share that with people.
Irene Howells, owner operator of Caltex Stratford, says she and the team at Caltex Stratford were thrilled to hear the prize was going to a valued customer.
"We all know Michael. He's in every week so it is awesome to be able to reward his loyalty."
Michael was one of only three winners in New Zealand to hit the $5000 prize jackpot.
Lisa Corson, business consultant for Caltex Service Stations, was in Stratford to present Michael with the two vouchers - $2500 for Countdown Supermarkets and $2500 of Starcash from Caltex.
"The Snap for Prizes promotion was run throughout New Zealand and had a huge response from customers who logged on to the website to snap up instant prizes," says Lisa.
Irene says the team at Caltex Stratford love being involved in promotions that reward customers for their support. Michael says the win had made his Christmas.
"I am so blown away. I thank everyone at Caltex Stratford. I will definitely be back."