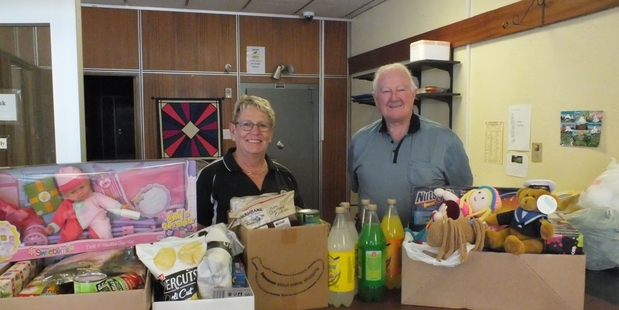 The Eltham Lions Club had their Christmas function in late November at the Well Cafe in Stratford.
This year, instead of giving each other a gift, the club chose to support the Eltham Foodbank with food items and gifts to be given to children whose families are struggling in the holiday season.
Each member of the Club brought along a gift suitable for a child and an item of non-perishable food.
President Joyce Lawrence presented everything that had been collected to Gary Rogers at the foodbank the following week.
On December 5 the Eltham Lions Club joined with the Eltham Fire Brigade to drive around the streets of Eltham and collect items the community had left out for collection.
The club was blown away by the support of the community and how much was collected.
All items were then taken back to the Foodbank where volunteers sorted them and stocked their shelves again for the coming Christmas season and next year.
It was great to be part of such a wonderful time and a huge thank you to the Eltham community for taking the message of Christmas - to give to others - to heart and really put it into practice.