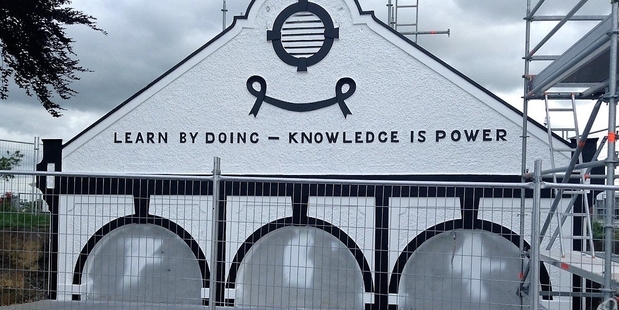 The new year will bring a restoration project to an end as the Save The Eltham School Arches Committee (STESA) have received their final bit of funding needed.
STESA chairman Dave Stewart says the committee is thrilled with the news that the Taranaki Electricity Trust have provided the committee with a grant to cover the final costs of the restoration of the Eltham School Arches.
"We are so grateful to the TET for the support to get this project finished."
The first soil was turned at Eltham School in early July and since then the work on the restoration has been completed at a steady rate.
Dave says project contractor Michael Cowley of Ngaere Earthmovers has done a great job with getting the project under way. He adds there has been a huge effort from volunteers who have given up their time to repaint the arches, ready for completion.
"The committee and volunteers have been working hard for over a year now to get this project under way and it is fantastic to see the plan coming to life."
Dave says the TET gave the project the kick-start funding to get started.
"So it is incredibly generous for them to give us so much support, and in a way fitting that they kicked off and have finished off the project's funding."
Dave adds funding has also come from past and present families of the school buying a brick to be place in the archway.
"We had a fantastic response from the brick fundraiser and have sold 150 memorial bricks."
Dave says the committee hope the project will be completed by February, with the committee hosting a community event for the official ribbon cutting.