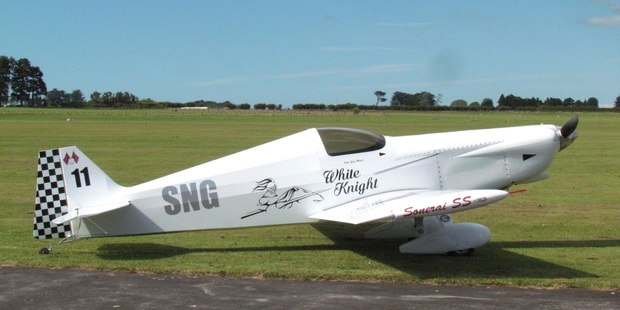 There's a new knight at Stratford Aerodrome but it doesn't need a white horse as it can fly!
The latest aircraft to be based at the local aerodrome is a Sonerai design and has been called "White Knight", built by Wayne Richmond, chief flying instructor at the Stratford Aero Club Sports Flyers.
This aircraft is the third Sonerai built by Wayne and she joins two other Sonerais based in Stratford at the aerodrome on Flint Rd East.
Nick Furmage, president of the Stratford Aero Club Sports Flyers, says they are expecting another three to arrive soon as well, with one being built by another instructor at the club, Shaun Richmond, and two others due to arrive soon as well.
White Knight flew her first flight on New Year's Eve, with Nick saying she "flew beautifully, as expected".
All five Sonerai, along with plenty of other fascinating aircraft, will be available to see at the Aerodrome's 85th birthday celebrations on January 28.
Nick says the celebrations are open to all, with children admitted to the open day free of charge, while adults are asked to give a gold coin donation. At the open day, he says visitors won't just see the aircraft on the ground but will be able to enjoy some fantastic flying displays, with the option of trial flights available.
For more details see: www.blogspotbigsky.blogspot.co.nz
Stratford Aerodrome open day and birthday celebration: Saturday, January 28. 10am-4pm. Flint Rd East, Stratford.