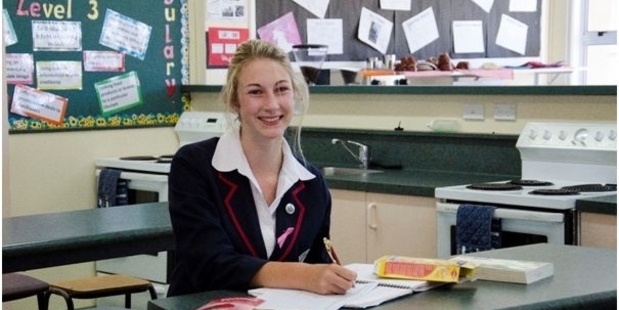 Edie Thomas was named Dux of St Mary's Diocesan School for 2016.
Edie previously attended Kaponga Primary School, and her 2016 subjects included biology, calculus, chemistry, English and physics.
Edie was first in class in all her subjects with all internal standards achieved at excellence.
In 2015 Edie was the CEO of the St Mary's Young Enterprise team, and in 2016 Edie she was academic captain.
Edie has also been a member of the student council and Stage Challenge and was awarded the Old Girls Scholarship in 2015.
Last year Edie was awarded the Te Paewai o te Rangi University of Waikato Scholarship for Outstanding Academic Achievement, valued at $25,000, where she will pursue a science degree majoring in chemistry.