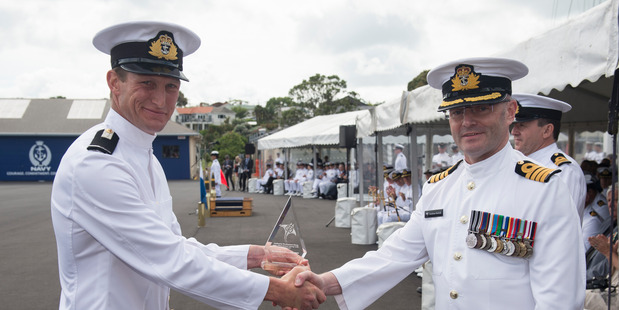 Twenty-two weeks' naval officer training has culminated in two prestigious awards for a New Plymouth man, Midshipman (MID) Robert Creasy.
MID Creasy was awarded both the Junior Officer Common Training Academic Award and the Junior Officer Common Training Leadership Award at his graduation parade at the Devonport Naval Base at the end of last year.
He received the academic award for achieving the highest academic results during his course, and the leadership award for demonstrating he is "highly effective at leading and influencing others and displays the potential to achieve peak performance as a future leader in the Royal New Zealand Navy".
The awards were the culmination of the 22-week Junior Officer Common Training (JOCT) course. The JOCT is the first course all new officers undertake after joining the navy. The training shapes civilians into capable junior officers able to demonstrate strong leadership skills and knowledge.
MID Creasy joined the navy in July last year.
"I joined the navy for an adventure, and to learn and to lead," he says. "I am also looking forward to the opportunity to give back to the community."