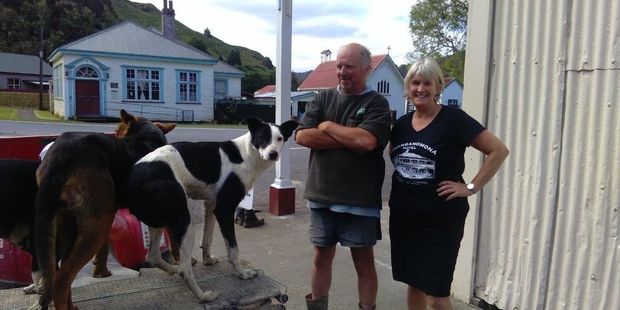 It's a case of take no prisoners in the lead up to the Whangamomona Republic Presidential elections on January 21.
The word on the Forgotten World Highway is that the Chiefs Rugby team will be there for the Republic Day celebrations to ensure men are able to get to the ballot box. This follows on from current president Vicki stating only women would be allowed to vote after the recent US election saga.
If the Chiefs aren't enough of a force to be reckoned with, Sherman the tank (yes, a real tank) has also been booked as a reinforcement, and to blow stuff up!
President Vicki has been preparing for her election campaign, with some advice from the experts. She has picked up some tips from Aunty Helen, New Zealand's former prime minister, after the two lady leaders met up in the Whanga pub on New Year's Day for a catch up and to discuss election strategies.
So the gloves are off, and it will be all action on Republic Day. With plenty to do, see and eat, and the all important votes needing to be case, set the date in your diary and come visit the Republic.
There are buses running from Stratford on the day.
Contact the Stratford Information Centre on (06) 765 6708 to book a seat.
See you there.