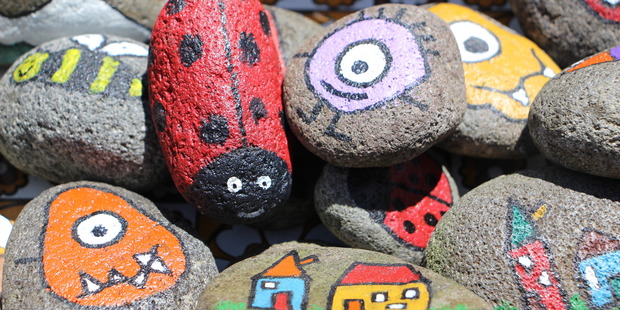 If you go down to the woods today, you're sure to get a surprise ...
And that surprise is likely to take the form of a brightly painted and decorated rock, hidden somewhere in one of Taranaki's many playgrounds, parks and reserves.
These painted pebbles are being hidden all over the region by members of a newly created Facebook group; Taranaki Rocks.
Inspired by similar groups in other regions, Stratford parent Rosalea Webby set up the page to encourage families to go exploring together and to share their finds.
The idea is simple, she says.

You collect some small rocks and take them home to paint. Once they are painted, go and hide them in parks or playgrounds and post pictures to the Facebook page.
On the back of each rock is the name of the Facebook page, to encourage people to find out more.
We want people to join in the fun. Take the children out hunting for the rocks and when you find them, take a picture, then rehide the rock for someone else to find.
Rosalea says the fun activity keeps children busy for ages. "Since we started this a couple of weeks ago, I haven't heard my children say they are bored once. The great thing is, when it is a rainy day, you can stay home and paint the rocks, then when the weather is good, get outside and start hiding and hunting."
Fellow 'rockette' Lisa Beckett agrees. "It's such a simple fun thing to do with kids these holidays. From the creative side of painting them, through to spending hours outside hunting for ones other people have hidden, it keeps children occupied and enjoying the outdoors."
Lisa's eldest son Arlo, 11, says he enjoys painting the rocks and coming up with different designs for them.
"There's a few Star Wars ones I have done, with light sabers on them."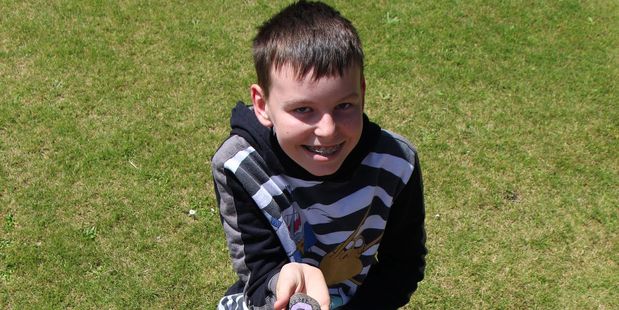 Rosalea's four daughters have also been enjoying the art side of the project and have been experimenting with different ways to decorate the rocks, including putting glitter 'tattoos' on them as well as paint.
"The important thing is to make sure you fix them with a sealer before putting them outside, so the paint doesn't wash off and pollute the environment," she says.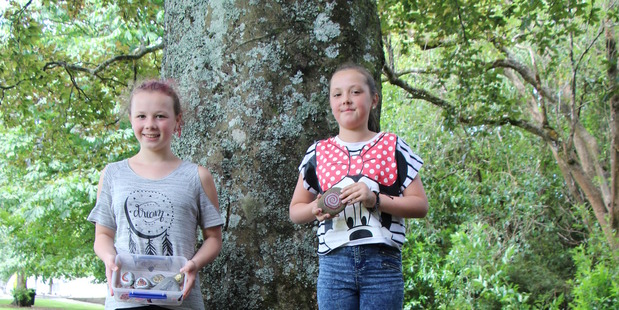 Rosalea says there are also a few simple rules to follow when rock hiding or hunting.
"We ask people to place them in parks and playgrounds, not on private property, for example. We also have said not to place them in cemeteries, for example, or too close to rivers or streams."
She says families should also establish simple rules around personal safety before letting their children participate.
"Ideally, I would like to think families went out together to hunt the rocks, but if you are letting older children go out on their own, make sure they are aware of basic rules such as not talking to strangers or going off the beaten path."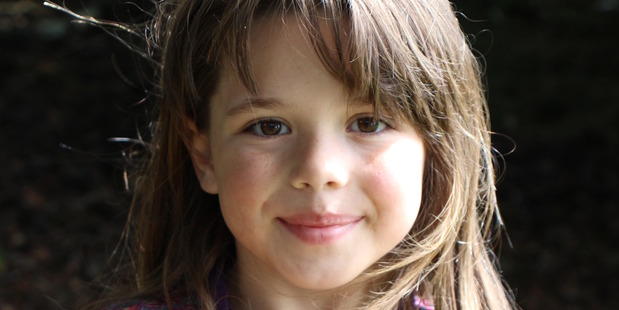 "We hid some in the elephant park in Stratford and someone found one of mine and put a photo on Facebook," says Tait, 8.
That has been the most rewarding part, says her mum Rosalea.
"The kids like seeing their rocks found and knowing other people are joining in."
Rosalea says when she and the children are out hiding or hunting rocks, she also encourages the children to pick up any litter they see. "That said, we haven't seen much, the parks here are really well looked after, but it is important we make sure we are caring for the environment we are getting so much enjoyment out of."
On Sunday afternoon, the Beckett and the Webby families were both out in Stratford, hiding their carefully painted creations. "Stratford isn't the only place we have hidden them though," says Rosalea. "We have also been to King Edward park in Hawera, and have plans to go to other places around Taranaki over the next few weeks."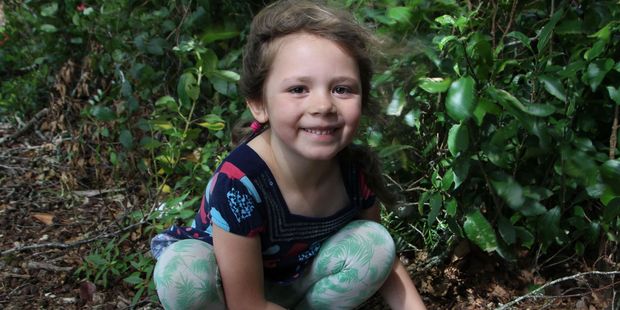 With over 200 members already on Facebook, Rosalea says the number of rocks to be found is growing rapidly.
"We have members all over Taranaki, so wherever you and your children are headed these school holidays, keep an eye out for some of our hidden rocks."
Join the group here: