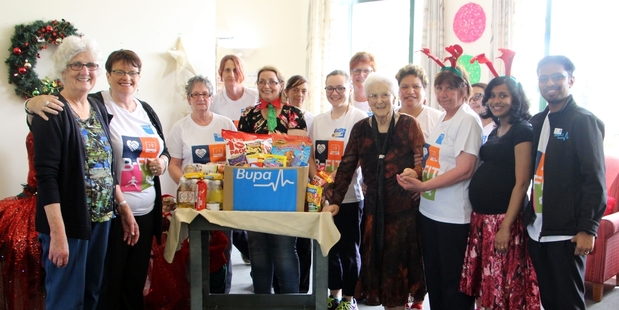 The staff at Bupa Elizabeth R Care home in Stratford made a generous donation of food items to the Stratford Community Foodbank in December.
Facility manager Brigid Bright says the staff had participated in a 'healthy life, healthy mind' initiative called B-Fit.
"To celebrate this all the staff wore their B-Fit shirts each Friday for the month of December, and either brought in a food item or donation for the foodbank."
Brigid says the initiative was very popular among the staff.
"We went out and did lots of group activities such as orienteering," she says.
Brigid adds it was a group decision to support the Stratford Community Foodbank.
"The holiday season can be such a tough time for some families so everyone was more than happy to support food bank's efforts in the Stratford community."