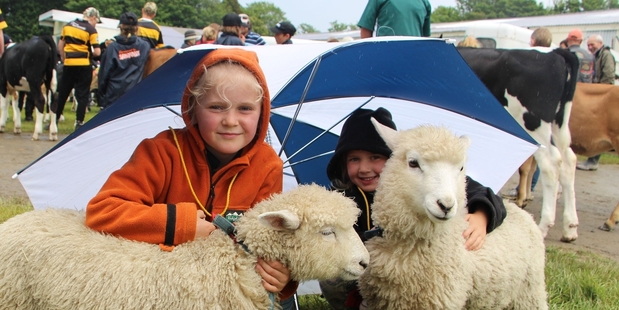 It may have been wet and windy for much of the weekend, but that didn't stop plenty of people enjoying all the fun of the fair at the Stratford A&P Show.
Stratford A&P show secretary Christine Hughes says while it was a shame some events had to be postponed on the Sunday, she was impressed by the number of families who came along.
"Saturday was a particularly busy day and the rain certainly didn't stop children jumping on the rides and enjoying the side shows."
Anna and Mark Wallace, from Whanganui, were covered in mud by mid afternoon on Saturday, but said the day had been lots of fun.
"We brought our children, Ava and Sam, and they have been having a ball. They loved the petting zoo, it was hard dragging them away without having bought a duckling or two. Sunshine would have been great, but we're glad we didn't let the weather stop us from coming," said Anna, who added they try to come "every second or third year" to the show, "as we think it is one of the best ones around".
See more photos from the show and the results in our print edition this week.