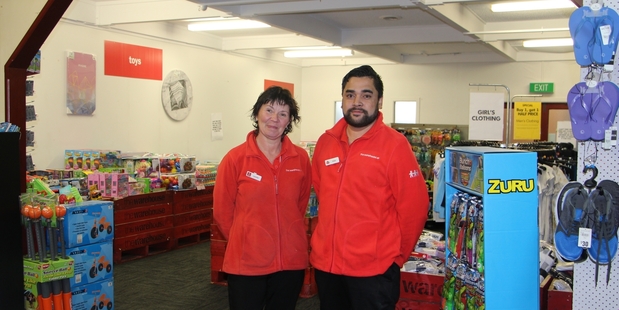 It's back in town for the festive season, and the Warehouse pop-up store in Juliet street is already busy, says team members Jesse Tait and Lynette Murphy.
Jesse, Lynette and fellow team member Donna Gibbs are working until the end of December when the pop-up store will pack up and leave town.
"We've had plenty of people coming in for a look around already," says Lynette. If customers want an item which isn't in store, the team can source it from the Bell Block store and get it in for them in a day or two.
"The location here is great, lots of room for all our great products and free parking right outside," says Jesse.
The store, in the old Stratford Club building, is packed full of a range of items, from seasonal decorations to kids clothes, toys and plenty of stock suited to the long hot summer Taranaki is hoping for.
Stratford Business Association chairman, Peter Dalziel, says the store will complement the retail experience in Stratford.
"I am delighted to see a large business such as The Warehouse seeing Stratford as a viable location for their business, even if only for a short time. Having the store in town hopefully gives Stratford shoppers more reason to stay local, rather than leaving town to go to shops such as this. They can stay here, park for free and enjoy the range of other great local shops and cafes as well."