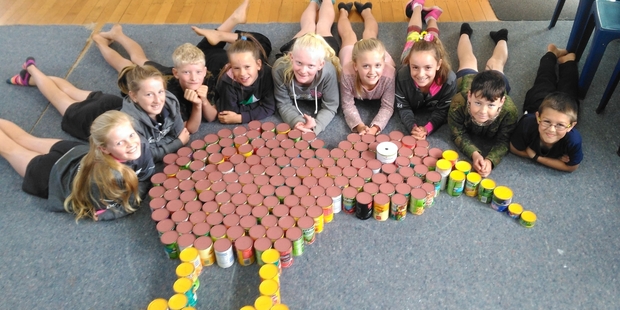 Lieutenant Simon Montgomery from the Stratford Salvation Army visited Stratford Primary and Toko schools last Friday to collect the generous donations of canned goods from pupils.
As part of the Wattie's Cans for Good campaign, which is being run by The Salvation Army, pupils were encouraged to bring along a donation of a can which would be used to help restock the local food bank before the holiday season.
Simon says he was blown away by the donations, with almost 340 cans collected from the schools.
Pupils were also encouraged to create a design with their canned donations. Stratford Primary School recreated The Salvation Army logo.