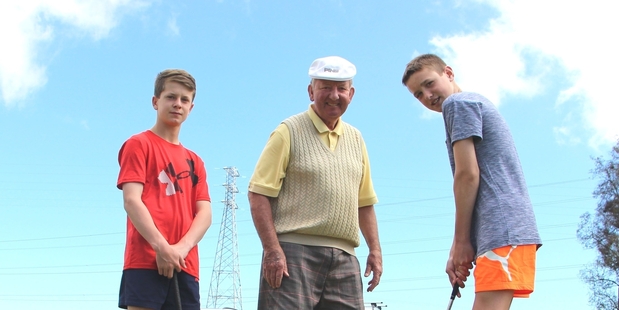 "Golf is more than just a game. It teaches kids a lot, from patience and problem solving to helping with hand-eye co-ordination."
John Garner would know. The professional golfer has years of experience in the sport, not only playing but winning various international competitions including a European tour, and a European Seniors tour, as well as playing for England in the Ryder Cup.
Nowadays John is the teaching professional at the Manukorihi Golf Club and has been spending time at Stratford Golf Club giving some individual coaching to the youngsters taking part in the Junior Golf sessions running after school on Wednesdays.
Matthew McDonald of the Stratford Golf Club says the sessions have been particularly popular this time around, with a large number of children coming along each week.
"It is completely free of charge for them. We provide all the equipment they need."
The youngsters also get coaching from the golf club's own coaches, as well as John, and are all learning lots every week, says Matthew.
He says the club is able to fund the programme thanks to sponsorship from Tag Oil, which also enables them to run a junior golf tournament as well.
Matthew says he is pleased to see so many children enjoying the game of golf.
"It's great to see the progress each child is making. They are all going home with new skills learned each week".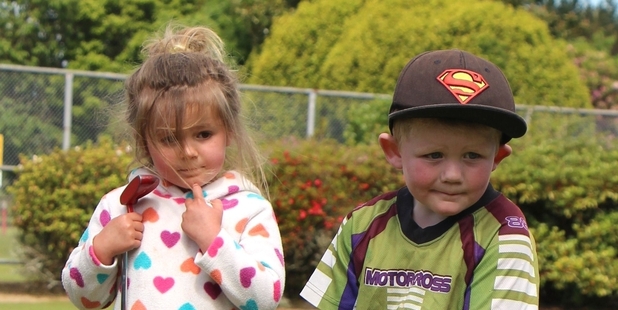 John says while some of the children aren't even school-age yet, they can all learn something and apply it.
He says his coaching is based on "the feel of golf". Children can master the correct grip.
"Not by a list of words, but simply a feeling. It becomes natural to them quite soon."