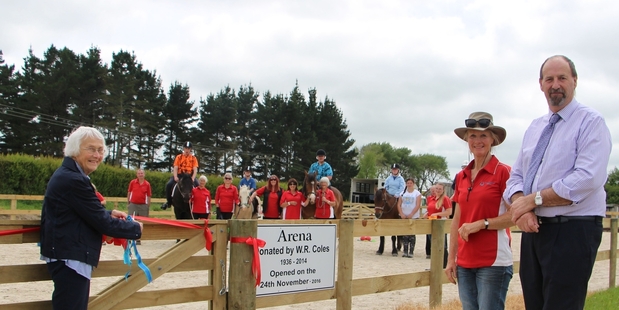 A generous bequest by the late Richie Coles has led to the building of a fantastic new all-weather sand arena for the Central Taranaki Riding for the Disabled (RDA) group.
Richie's widow, Jeanne, says her husband had always admired the work done by the RDA, and had said he would like to help them out when he retired, perhaps by volunteering.
The RDA was one of his favourite charities, she said.
He would be thrilled to see his bequest used on this specific project, says Jeanne.
"It's much better than being just frittered away, so to speak, on general costs. This arena is a lasting legacy".
Sarah Collier, President of the Central Taranaki RDA, says the new arena is a fantastic addition to their space at the Pioneer Village.
"Our riders will benefit from this for years to come."
"What a generous, community minded gentleman your husband must have been," Sarah told Jeanne at the official opening last Thursday.
Thanks was also due, said Sarah, to the members of the Eltham Lions, who built the fence for the arena.
"They worked really hard erecting the fence for us."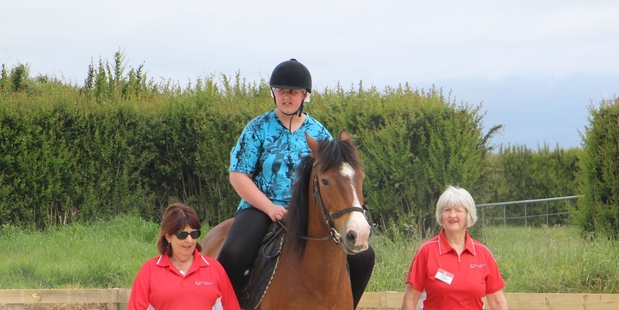 Eltham Lions president, Joyce Lawrence, was present at the opening along with other club members, and said the group had been delighted to be able to be involved in the project.
Deputy mayor Alan Jamieson spoke at the opening, saying he was delighted to see new arena ready for action.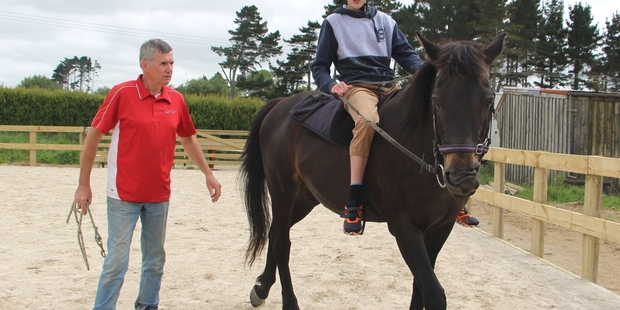 "As an Eltham Lion member it was a pleasure to be part of the fence building, and as deputy mayor it is great to be here at the opening ceremony. It's really is good to see how active the RDA are here and I congratulate the volunteers who do such great work."
Jeanne cut the ribbon and announced the facility open.
"I got in on this project by default really," she said, "it was Richie's bequest."
Coles also found time to integrate himself in the community, chairing the Douglas School and hall committees. He was also awarded life membership of the Mangaehu-Stratford Dog Trial Club and served on the board of the Taranaki Electricity Trust. In 1991 he received a Stratford District Council Citizens Award.