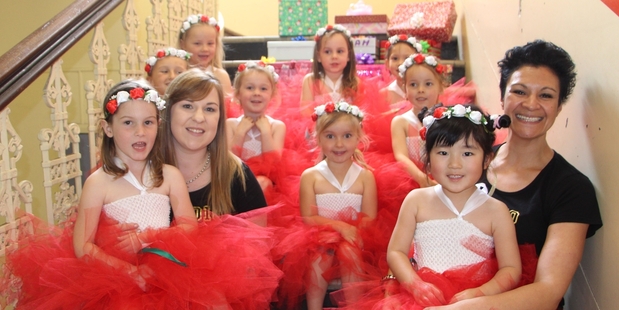 Los Angeles may be a 12 hour flight away, but A Night At The Oscars will only take a short drive.
Studio 2 Performing Arts and Modelling Studio invites you to join them for A Night At The Oscars.
Held at the TET Kings Theatre, A Night At The Oscars is the end of year performance for the dance and modelling studio, which gives parents, family and the wider community the chance to check out what the students have been working on all year.
"Our students have all been working their hearts out all year," says director Becky Walsh. "We can't wait for them to take centre stage."
Co-director Hayley Old says A Night At The Oscars will showcase a range of performances including jazz and Broadway style numbers, hip-hop, funk and classic contemporary.
"We have been so impressed with the dedication the students have shown to the studio this year, they have all improved and grown so much," says Hayley.
Modelling students will be taking to the catwalk to model outfits from a range of Taranaki businesses including Willo, Guize, Salute, Intimo, TS (14+), Edi&I, Romayse Tutu's and ET VOUS.
"With the warmer weather now here, it is a great chance to check out some new outfits for summer," says Becky.
Models will also be showcasing a range of costumes from all eras and evening wear that is available from Stratford On Stages' The Abbey.
"A huge thank you to Patsy Commerford and her wonderful team at The Abby for all their help."
Hayley adds the pair also extends their thanks to their family, friends and studio families for all their support to put this show together, "it is hugely appreciated".
While this is the end of year performance for the students, Becky and Hayley say Studio 2 will be back in 2017 with classes being run through the school terms.
The pair agree that the show is a great way for prospective families and students to see what Studio 2 is all about.
They encourage the community to come along and enjoy the show.
A Night At The Oscars is on Saturday, December 10 from 7pm at the TET Kings Theatre. Tickets are $15 per person and are available from Studio 2 and Dimocks 100% Stratford. Limited door sales will be available.