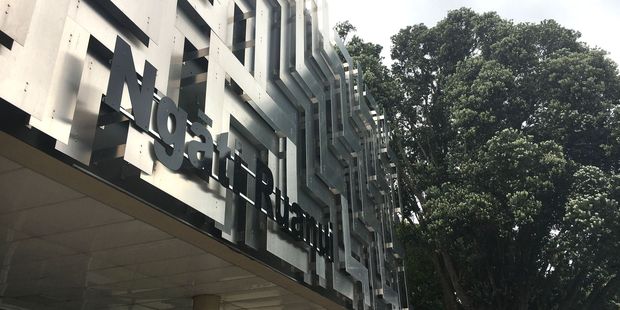 Ngati Ruanui has taken issue with projected benefits from a proposal to mine ironsand in the South Taranaki Bight.
Trans-Tasman Resources Ltd has applied to the Environmental Protection Authority (EPA) for consents to suck sand from the seabed between 22km and 36km offshore from Patea. The iron-rich particles would then be separated out and shipped to Asia, with the rest of the material returned to the sea floor.
Environment Court by Kiwis Against Seabed Mining (KASM), Ngati Ruanui and fisheries business Talley's Group successfully sought to have all the information in the application made public earlier this month.
Redacted portions of the application have now been reinstated and full versions of the application documents are available on the EPA website.
A statement released today from Ngati Ruanui says the previously redacted information pours cold water on claims the project could generate up to 300 jobs locally and 700 regionally.
Te Runanga o Ngati Ruanui chairman Haimona Maruera Jnr said TTR never breaks down exactly how many jobs will be created specifically for South Taranaki.
The district is either talked about in conjunction with Whanganui or grouped in the wider Taranaki catchment.
"There is no way to tell how many jobs, if any, will be created here.
"And that should be a major concern for all of us, as it will be the South Taranaki coastline and seabed that suffers the most."
Maruera said the project will only create a total of 236 jobs nationwide, according to TTR's own forecasts.
"But more worrying for South Taranaki, is there appears to be little guarantee of employment in the district."
Maruera said emails obtained under the Official Information Act also show the South Taranaki District Council chief executive Craig Stevenson, offered TTR public relations advice.
In response to a TTR employee asking what Mr Stevenson thought of an advertisement in October headlined: "Myth Buster", he wrote:
"I think it is very factual and well written. Well Done."
The email also suggested which newspapers the company might consider placing the advertisement with.
Te Runanga o Ngati Ruanui kaiarataki Debbie Ngarewa-Packer said the email showed a worrying level of engagement between the two groups, and the council should remain unbiased.
"Instead senior management are actively helping a commercial entity attack its own ratepayers.
"This is not acceptable.
"Maybe someone from council can answer why they are supporting this despite it being rejected by a broad cross-section of ratepayers."
South Taranaki District Council chief executive, Craig Stevenson says the Council's position on TTR's application is completely neutral, adding this is evidenced by their submission, which can be read on the STDC website.
"The Council is doing exactly what you would expect them to do in this situation - which is remain neutral, outline the community's concerns and try to ensure that if TTR does get approval, something over which we (STDC) have no control, that South Taranaki actually gets some economic benefit and jobs," says Mr Stevenson.

"As the District's local authority it is important that we keep an open mind and engage with any business or organisation, whether we agree with them or not. There is nothing to be gained by not engaging," he adds.

In regard to the email quoted by Ngati Ruanui, Mr Stevenson says "my comment was a simple response to a question from TTR about their advert and my only interest was that South Taranaki residents were provided with as much information as possible from both sides of the argument, so that they can make an informed submission if they choose to".
Meanwhile, the period for the public to submit on proposed ironsand mining off Patea has been extended.
Submitters now have until December 12 to comment on Trans-Tasman Resources Limited's (TTRL) application for consents to mine ironsand in the South Taranaki Bight.