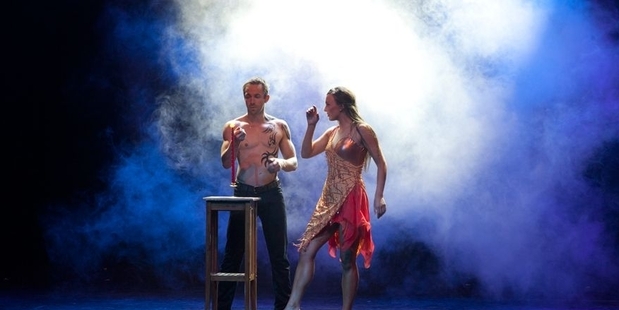 Celtic Illusion was literally magic.
By that I mean it didn't just deliver the promised magic and illusion along with the dancing but it was pure magic to watch from start to finish.
I would say I wasn't alone in that opinion, with my fellow audience members as captivated as I was from the first few seconds of the show to the last curtain call.
Director and star of the show Anthony Street is an incredibly skilled dancer and his love of what he is doing shines throughout the performance.
At the start, it seemed as though we were in for a presentation of the Irish dancing made famous by Michael Flatley in Riverdance, however Street soon brought his own artistic style in, with some fantastic sets telling their own stories, quite separate to the dancing made famous by Flatley. One of my favourites was the Guys and Dolls-type dance, along with Street's solo dance. The vocal talent of Emily A Saaen is almost indescribable, she had the audience spellbound as she sang haunting melodies that perfectly complemented the dancing.
And then of course, there is the magic. Street is not only a talented and skilled dancer, but also a gifted illusionist and he combines the two art forms in this show perfectly.
With quick and colourful costume changes, dancers disappearing and reappearing along with the fast-paced tap moves, I was kept on the edge of my seat throughout.
Street is a commanding performer. You can't help but watch him whenever he is on the stage, and it is a credit to the rest of the cast that they keep up with his pace. By the final moments of the show, everyone in the theatre was clapping along and calling for more.
Let's hope there will be more, and the TSB Showplace will host another Anthony Street show in the future as he and the rest of the cast of Celtic Illusion are addictive watching.