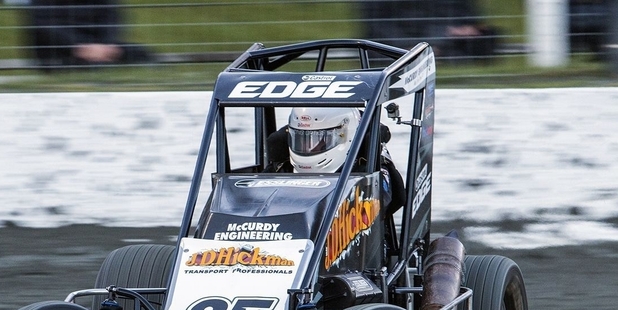 Despite being wet in most areas of the region on Saturday, it was fine in Stratford which allowed Stratford Speedway's race meeting to go ahead.
Four events were on the race card, including the Taranaki Superstock and Saloon Champs, King of the Mountain Modified Champs and Midget City of New Plymouth Classic.
A large field of 22 Superstocks were on hand to contest the Taranaki title, including some of New Zealand's most popular drivers - The Rees clan.
Peter Rees, a former New Zealand champion in both the Stockcar and Superstock classes won the Taranaki champs with a brand new car. Rees won races one and three and finished second in the other to be a clear winner ahead of his son Ethan. Taranaki driver Regan Gernhoefer was third after beating Blair Uhlenberg in a run off.
Richard Dreaver looked likely to successfully defend the Taranaki Saloon champs. However, an incident early in the third race put an end to his chances after Hawkes Bay driver Sam Croy spun in front of Dreaver who had nowhere to go, with the end result being Croy upside down and Dreaver sustaining enough damage that he couldn't continue.
Joe Ingram won the title after beating Daniel Hinton in a run off.
Seven Modified's raced for their King of the Mountain Champs. Jason Kalin, who looked impressively quick, won the event after beating Shaun Bloeman in a run off due to the pair being tied on points at the conclusion of the third race while current Taranaki champ Blair Luscombe was third, just one point behind the pair.
Duane Hickman was in fine form and dominated the racing in the Midget class, winning all three races and the City of New Plymouth Classic. Wanganui driver Brent Huijs was second while rising star Campbell Stewart claimed third spot.
Connor Glasgow, Ryan Nolly and Bradley Korff all picked up wins in the Adult Ministock races while Matt Blinkhorne, Richard Kettle and Wayne Barron carried the chequered flag in the Streetstock races. The next meeting is on December 10 and will feature the North Island Modified Championship and a Superstock teams race.