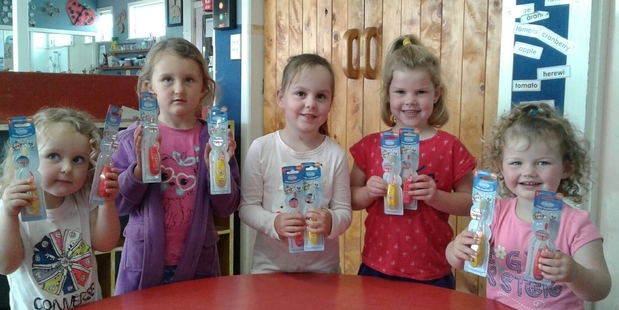 Eltham Kindergarten is currently fundraising for new resources for the centre and have some particularly 'flash' toothbrushes for sale.
Stacey Clough, of Eltham Kindergarten, says the children have been having a blast using the toothbrushes, which have a flashing light that illuminates for 60 seconds as a reminder of how long the children need to be brushing for.
Stacey says there are two exciting designs to choose from, Pippa Puppy in red and Billy Bear in yellow, "and at only $5 each they are a great option for Christmas".
To buy a toothbrush from Eltham Kindergarten you can contact Stacey on (06) 764 8463.