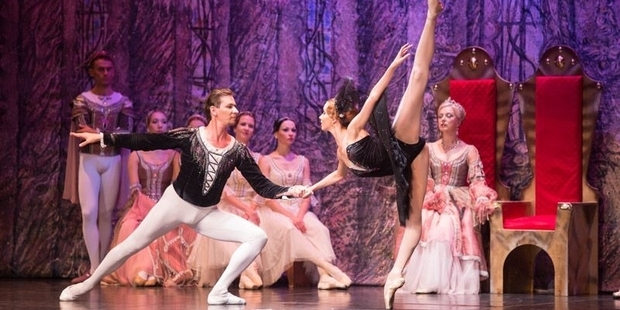 Following their sell-out 2015 performances of Swan Lake, the Imperial Russian Ballet Company return to perform the ageless tale of bravery and dreams that is The Nutcracker.
The Nutcracker is famous for Tchaikovsky's music. The genius of Tchaikovsky created one of the most recognisable and enduring music scores ever written.
The illustrious cast of the Imperial Russian Ballet Company enjoy performing The Nutcracker more than any other ballet from their extensive repertoire, especially when they are joined by children from local ballet schools in the cities that they perform in around the world.
The Imperial Russian Ballet Company was formed in 1994 by the Bolshoi Theatre soloist, Gediminas Taranda.
The Imperial Russian Ballet Company cast will travel from Moscow to Australia and New Zealand and will comprise 38 elite dancers, wardrobe and production personnel.
In New Plymouth, they will be joined onstage by 37 children from New Plymouth dance school Patten Academy of Dance.
Claire Patten, the principal of the studio, who has recently been awarded a QSM, has been involved with the Imperial Russian Ballet Company in the past, having provided students to dance on stage.
Russian ballet teacher Alena Zhelnina travelled to New Plymouth before the show to provide specialised tuition and rehearsal.
A huge amount of work has gone into children's roles in The Nutcracker, which includes the famous Children's Dance, parts as mice, cavalry, gunners, angels and gnomes in this famous Christmas ballet. The Imperial Russian Ballet Company is always supportive of local dance schools and the company is always delighted to have the local children on stage or participate in rehearsals.
See this week's print edition of the Stratford Press for details of our giveaway giving you the chance to win a double pass to this fantastic show.
Imperial Russian Ballet Company presents The Nutcracker. 8pm on Wednesday, November 30 at the TSB Showlace, New Plymouth.
Tickets available from Ticketek or the TSB Showplace.