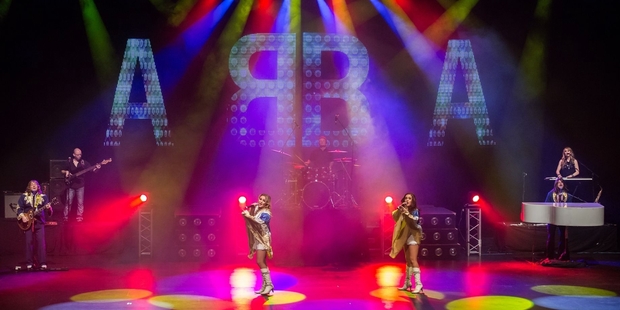 There were plenty of Dancing Queens in the aisles at the Sunday night performance of The Abba Show at the TSB Showplace.
Proving that good music reaches all generations, the audience was made up of a wide range of ages, with grandchildren and their grandparents all grooving to the music by the end.
At first it seemed as though the audience was going to be static, but with a bit of encouragement from the talented performers of The Abba Show, they were soon all dancing and singing along.
While Abba itself may have been at its peak of popularity some four decades ago, there was no doubt the music is still much-loved by many.
The performers on stage didn't miss a beat and kept the high energy pace throughout the night. By the time the show was over, and the obligatory encores finished, they must have been shattered, yet they found the energy for a meet and greet in the foyer, topping off a fantastic night out for all ages.