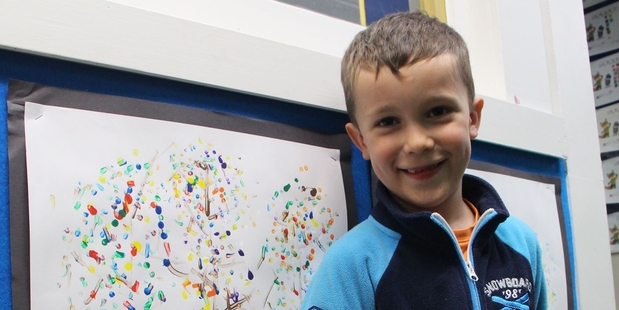 Kaponga School had an open evening on Wednesday night to cut the ribbon on the new sandpit and invite friends and family of the school to see some of the art work the pupils have produced this year.
Principal Shane Downs says teachers had created displays in every classroom plus the school library, which showcased various media that the pupils had worked hard on during the year.
"It's always great to share with families what we have been doing during the year and give the pupils the chance to display their talents."
Pictured is Deegan Farquhar (6) with his artwork.