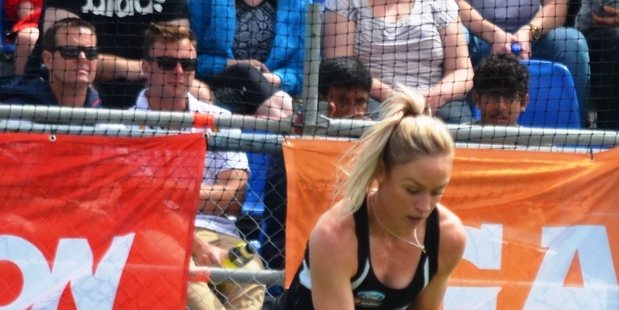 Once again Stratford is at the heart of some great national and international hockey action over the next two months.
A test series featuring the Black Sticks women against Malaysia will take place in December at the TET Hockey Turf in Stratford, while the Future Black Sticks camp is taking place in the town over the next few days.
The Malaysian team, who are currently ranked 21 in the world, will be taking on the Black Sticks women, currently ranked No 4 in the world for a five test series starting on Monday, December 12.
While the player selection for either team won't be announced until closer to the time, spectators can be sure they will be able to watch some of the top players in the world compete on a turf which has already seen plenty of world class hockey played on it.
Denise Hill, executive officer of the Taranaki Hockey Federation, says there are sure to be some fresh faces in the Black Sticks line-up for this test series as well as some seasoned old hands.
"Hockey is a great sport to watch at any level, but being able to see our national team take to the turf in Stratford is fantastic, and the series is guaranteed to great to watch."
Denise says the Black Sticks will be holding a coaching session for youngsters during their stay in the town.
"It will be a great opportunity for youngsters to meet some of their sporting idols and get some top level tips on their game."
She adds the test series will be great for the town overall, with both teams set to be staying in Stratford during the week. "Plus with Christmas coming up, local businesses will be able to consider taking their staff for a Christmas function to watch some world-class hockey in their own backyard, with tables available for booking at the restaurant at the facility on Saturday afternoon."
Meanwhile the Future Black Sticks will be in town from tomorrow, Thursday, November 10 until November 14.
Denise says the camp will be attended by 24 athletes, all part of the under 21 Junior World Cup Squad before the team departs for Chile on November 17, ready to take on Belgium for their first game of the tournament on November 24.
The young athletes will be running skills sessions in primary schools in Inglewood and Stratford on Friday this week, while the rest of their time will be spent making sure local youngsters benefit from the camp as well.
"It is great to be able to host this camp in Stratford," says Denise, "It is a great location and the turf is just fantastic. We are sure the athletes will all enjoy their time here and we encourage people to come along and watch them in action, training on the turf."
Black Sticks Women vs Malaysia, five test series: December 12 - 6.30pm. December 13 - 6.30pm, December 15 - 6.30pm, December 17 - 3pm, with a curtainraiser match featuring Taranaki Invitation teams U18 vs Women prior and the final match played Sunday, December 18 at 1pm. Tickets cost between $5 and $10, with families $25. Online sales start later this month. Tables will be available.