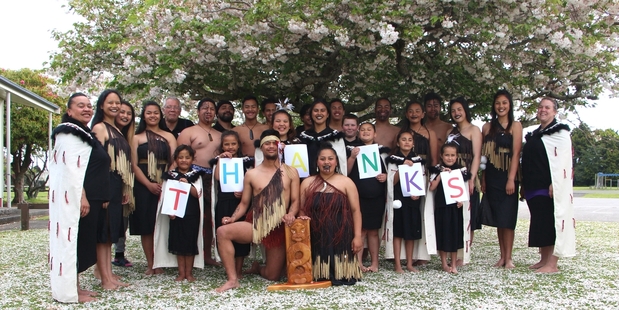 Members of the open kapa atea roopu Nga Tapuwae Ki Ahitahi were thrilled with the announcement they were one of the five winners in the Stratford Five Thousand promotion run by Stratford New World, Westpac Stratford and the Stratford Press.
Whaea Kati, one of the group leaders, says they are grateful to all in the community who voted for them to receive the $1000.
"We will be putting the money to good use, not just helping out ourselves, but also by giving koha to Avon Primary School and the kohanga.
Some money will also be used to help fund summer sporting activities for the youngsters involved in the group. There is always need and we will always try to help where we can to keep our community strong."
Dan Harris, owner operator of Stratford New World, one of the three businesses behind the promotion, says he was pleased to see how involved the community got in voting.
"It is also great to hear that Nga Tapuwae Ki Ahitahi are using the money to help the wider community as well."