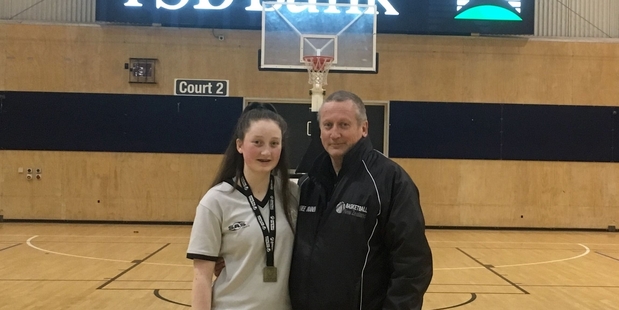 Mikayla Ludlow is proving you don't have to be a player to make your mark on the basketball court.
The Stratford based Sacred Heart Girls College student will be travelling to Melbourne early next year as part of a team of referees on New Zealand Development Basketball tour.
Mikayla says she got involved in refereeing originally through the Stratford Basketball Association and was quickly selected to be a part of Taranaki Country Basketball (TCB), at the regional level.
"Refereeing has opened me up to so many opportunities. I have been given the chance to do a lot of travel as well as make friends all over New Zealand."
To be selected for the national development tour, Mikayla says students have to be nominated based on their performance at regional level tournaments.
"The coaches in TCB nominated me and I am so excited to have been selected to go to Melbourne."
Mikayla says this will be her first time travelling outside New Zealand and looks forward to meeting other young referees and learning things from other students. Mikayla has been refereeing for five years, after being encouraged to get involved by her father.
"I have been given so many more opportunities through this than I would have as a player."
As she has finished her last year of secondary school, Mikayla says she plans to move to Napier next year and study for a Bachelor in Sports and Recreation and Bachelor of Sports Management. She will continue refereeing under the mentoring of international basketball referee Donnette Daly, based in the Hawke's Bay.