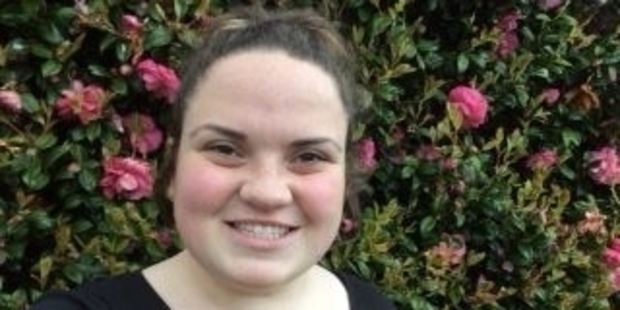 From bowling in New Plymouth to an awards night in Auckland, Stratford's Madison Davy has travelled all over in the last year for her youth group.
Her creation of a support network for deaf teenagers in Taranaki has led to Madison being recognised at a national level as a finalist in the in the 2016 Attitude Youth Spirit Award.
Madison is the only person in Taranaki to make the finalist list in the national awards which celebrate the excellence and achievements of Kiwis living with disabilities and chronic health problems.
The Stratford High School student, who was born profoundly deaf and also suffers from scoliosis, is the founder of the Taranaki Deaf Youth group.
"I wanted to create a network in Taranaki for deaf teenagers to make friends and support one another," says Madison.
Madison first established a youth group for hearing-impaired Taranaki youth in 2015. The group goes out for lunch and does activities such a ten-pin bowling.
"The group has a very casual feel so that people can just get to know one another, make friends and have fun."
In August this year, Madison also arranged for the group to attend a workshop at the Len Lye gallery event 'When Science and Art Come Together'.
Madison's mother Kelly says her daughter wants to hold events throughout the year.
"Madison wishes to bring more awareness of deafness to the community", says Kelly. "She wants to be a mentor for other deaf youth and support and guide deaf children."
The 16-year-old says she got involved with the awards through a teacher at her school.
"Mrs Howison got me nominated which was wonderful."
There are eight categories in the 2016 Attitude Awards: Youth Spirit, Making a Difference, Emerging Athlete, Sporting Spirit, Spirit of Attitude, Artistic Achievement, Entrepreneur and Employer Award.
Category winners are named based on the finalist with the most votes and Madison is appealing to the Taranaki region to get behind her and start voting.
"I would be so excited to win but more importantly it would be great to get the word out there about the youth group so more young people in the region can make connections and join in."
To cast your vote for Madison visit www.AttitudeLive.com before November 29. You can cast one vote per day.