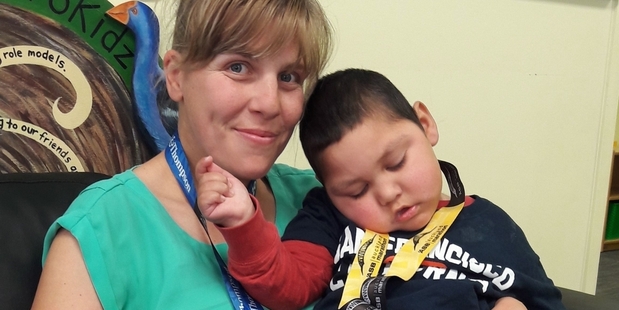 "The last five kilometres were a bit of a struggle but I just kept my head down and pushed on," says Char O'Dea on completing a half marathon in Auckland at the end of last month raising money for Starship Hospital.
Char, a teacher at Gr8 Kids early childhood centre in Stratford, says she was inspired to complete the marathon effort by Korbyn Green. Four-year-old Korbyn was born with cerebral palsy and epilepsy and Char has been his education support worker for the past two years.
"Korbyn is very special to me and Starship Hospital has done so much for him and so many children throughout New Zealand so it was definitely worthwhile cause."
Char says she originally pledged to raise $2000 for the hospital, but was blown away by the Stratford community and finished up with a whopping $2700 in sponsorship.
Korbyn and the other children at Gr8 Kids made donations on a special dress-up day where they had the chance to dress as their favourite superhero.
Char says the Mountainview Vineyard Church also held a movie night, with all proceeds going towards Char's fundraising.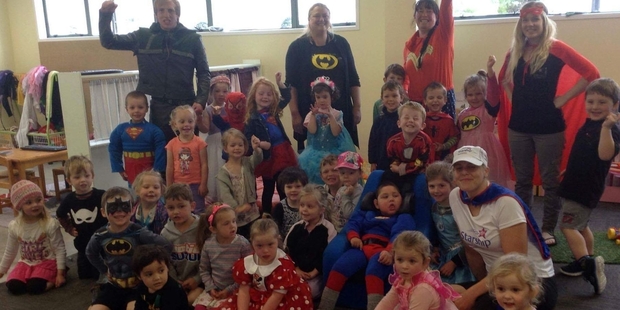 "It was amazing how generous people have been. It is all for a great cause and I am glad others recognise that."
Char says she trained for the half marathon by running five times a week leading up to the event.
"I really wanted to complete the event in under three hours."
Char's final time was two hours and 57 minutes.
"It was an awesome experience and I am thrilled to have raised so much money for Starship. I thank everyone who made a donation and supported my fundraising."