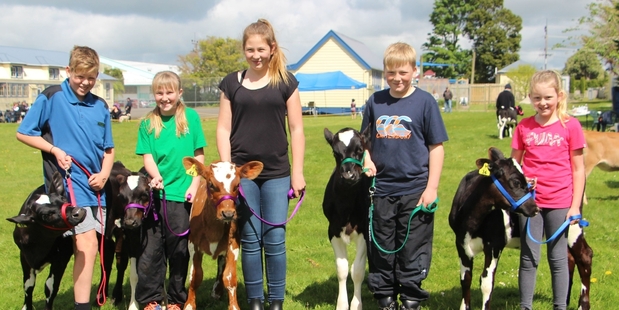 "Instead of one day of fun we got two. Can't complain about that," says Shane Downs, Kaponga School principal, after wet weather meant that the school's annual pet day had to be held over two days.
Caged animals, crafts and the baking was all judged on the original date of October 21 and large animals including calves, lambs and horses, were judged on Thursday morning.
Shane says it was the first time in 10 years that he had spilt the event over two days, but pupils were more than happy to have extra time to share what they have been up to with the community.
This year Shane says each class was tasked with a range of craft creations including pet rocks, wind mobiles, and a 'box city'.
"It was great to see all the students getting involved with the crafts this year. The judges had a tough job of choosing the winners."
Thursday's judging was also tough, with a high standard of animals on show.
"The students had obviously been working hard at home preparing their pets."
This year's pet day also included an agri-challenge with pupils completing a range of tasks, including securing cups to a mock cow, preparing a fence and eating Weetbix.