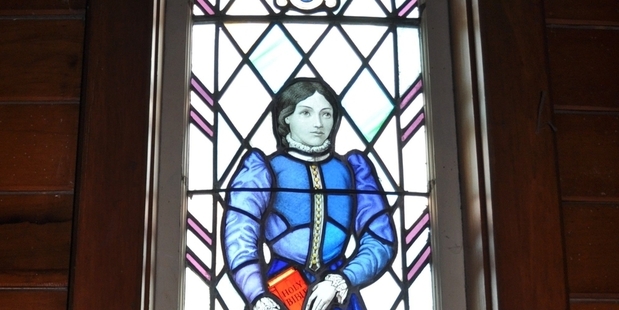 Eltham All Saints' Church is open to visitors today and tomorrow so people can see the 15 stained glass windows that are a stand-out feature in the church.
The church opened yesterday for three days in the hope of encouraging visitors in the area for the garden festivals to see the windows which were made and handpainted in England in the traditional manner of G. Maile and Son.
The intricate detail and high standards of the 15 windows attract visitors to the church regularly.
"The windows have also inspired other artists and craftspeople," Regional Dean Peter Barleyman says.
With many people coming to look at the windows from outside, it made sense to open up so people could come in and see the windows from the inside to fully appreciate their design.
One, the Mary Sumner window, is understood to be the only one of its kind in New Zealand. The two-metre high window features an exquisite life-like painting of Mary Sumner, founder of the Mothers' Union.
After Britain, New Zealand was the first country to have a branch of the Mothers' Union, with the Parish of Holy Trinity Avonside, Christchurch starting a branch in 1886.