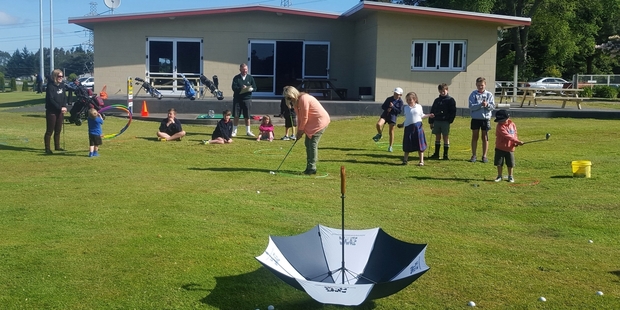 Whether you think your son or daughter is a budding Tiger Woods or Lydia Ko or you just want them to have a go at a new sport and pick up some new skills along the way, then junior golf at the Stratford Golf Club might be just what you are looking for.
Matthew McDonald of the Stratford Golf Club says the popular junior golf sessions are back and running on Wednesday afternoons from 3.30pm every week.
"The sessions are always popular every year we run them, and we expect this year to be no different," he says. Youngsters who sign up will benefit from coaching from club coaches as well as a professional coach some sessions.
"The club coaches will be there every week, giving tips, teaching the kids everything from the basics of the game, through to helping them develop their swing. In addition, we will have a professional coach coming to some of the sessions, so they will really be learning from the very best."
Matthew says the programme is open to all school-age children and will run throughout the school term.
"They don't need to invest in lots of kit or equipment. We have clubs they can borrow while they are deciding if golf is a game they like. We recommend kids wear sneakers but other than that, there is no specific requirement for gear."
He says golf is a great sport for children to have a go at.
"Golf is something people play throughout life, and it is as social as it is competitive. It's a great way for youngsters to learn valuable skills which will serve them well on and off the golf course, from patience to adaptability."
Matthew says if youngsters who sign up for the junior golf sessions discover a love for the sport, the Stratford Golf Club always welcomes new members, of any age.
"We would love to see more young people out on the course enjoying the sport."
All school-age children are welcome to give the sport a go. Junior Golf is on Wednesdays at 3.30pm at the Stratford Golf Club.