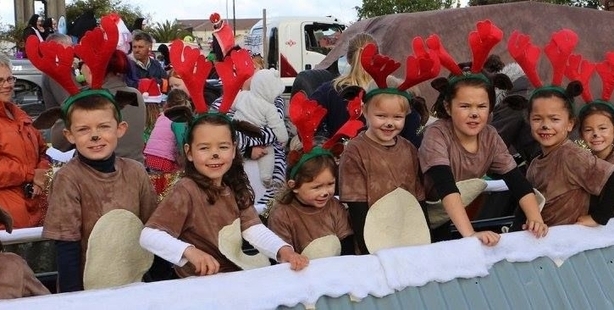 "It's beginning to look a lot like Christmas ... "
With Christmas now just 60 sleeps away, the Stratford Business Association has announced the theme and date for this year's Christmas parade.
This year the event will take place on Sunday, December 11 at 1pm.
"Last year we held the parade on a Saturday and in previous years it was held on a Friday night," says SBA chairperson, Peter Dalziel.
"By holding it on the Sunday this year, we will then be able to compare all three days and see which one works best for the community."
The SBA encourages local retailers to consider opening their shops on the Sunday, as there will be plenty of people out and about enjoying the day.
This year's theme is A Story Book Christmas, and Peter says he is looking forward to seeing lots of creative floats on the day.
"We think this year's theme will give the entrants plenty of scope to use their imagination and create some fantastic floats for the parade."
The parade will begin at 1pm with floats to be in the War Memorial carpark at noon for judging.
With a total prize pool of $750, Peter says he hopes to see lots of entries on the day.
"It is always tough for the judges to determine the winners and we expect this year will be no different."
The Christmas parade isn't the only Christmas promotion organised for the community by the SBA. Peter says as always a Christmas Carols event is in the pipeline as well as the ever-popular Santa's cave.
"Keep an eye out for details of both those events coming soon and in the meantime, start planning your group or school's float for this year's Christmas parade."
Registration forms are available from the Stratford District Council. If you would like a form, or have any further questions, please contact Lauren at the Stratford District Council on 06 765 6099 or email Lauren Darrah at ldarrah@stratford.govt.nz