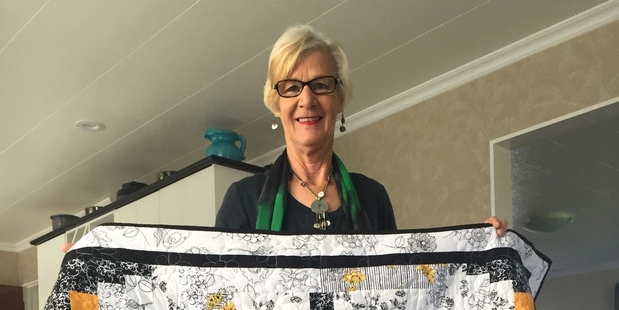 Stratford's War Memorial Hall will be an explosion of colour later this month with the installation of the biennial Taranaki Patchworkers and Quilters Guild Quilt Show.
Titled Colour Explosion, this year's show will feature almost 200 pieces all hand crafted by artists from throughout the region.
Spokesperson for the event, Jennifer Patterson, says the show will have something all craft enthusiasts to enjoy.
This year's challenge for entrants was to produce a 50cm x 80cm quilt following the theme of Colour Explosion. Judges are travelling from Wanganui to for the event and Jennifer says there is a real range of entries for visitors to enjoy.
Another challenge that was set for quilters for this year's show was the InStitches challenge. Jennifer says entries for this competition had to incorporate at least three metres of red wool into their entries.
"This has been a very popular challenge this year with a record number of entries."
Prizegiving for each of the challenges will be held on the evening of Friday, November 4 at the Percy Thomson Gallery.
Another highlight of this year's show will be the car quilt cover that was put together by a group of Christchurch quilters, that has been on display throughout the country.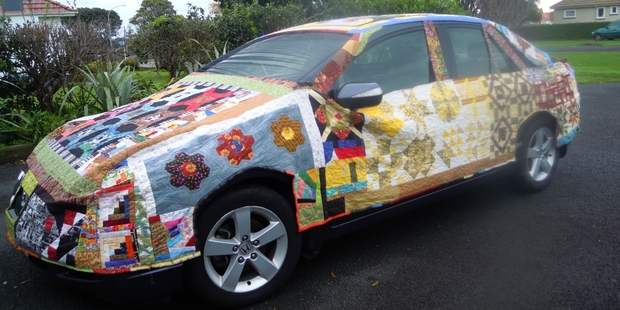 As well as a range of quilts and patchwork pieces on display, the quilt show will also have a range of merchants at the hall selling all kinds of materials and fabrics for active quilters and those looking to get into the craft.
The Taranaki Patchworkers and Quilters Guild Quilt Show will be at the Stratford War Memorial Hall on Friday, November 4 and Saturday, November 5 from 10am-5pm, and Sunday, November 6 from 10am-3pm. Entry is $5.