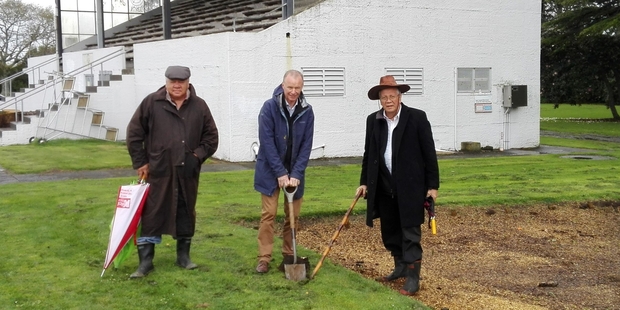 Work is due to start mid-November on construction of the new multi-use facility at Taumata Park in Eltham.
South Taranaki District Council (STDC) project manager Phil Waite says plans were drawn up earlier this year after discussions with Taumata Park sports users.
"We want to create a facility that can be used by the various clubs during their seasons, as well as it being available to the wider community for small events and functions," he says.
The facility, which is being built by W&W Construction Ltd, includes a large social area, kitchen, bar and toilets, along with indoor and outdoor storage for the Eltham Football and Eltham Athletic clubs who are the main users of the facility and Taumata Park sports ground.
Phil says to make way for the building, and keep it as close as possible to the grandstand, the existing playground was shifted a few metres and will be right beside the new building when it is completed.
The majority of the funding for the facility has been provided by the South Taranaki District Council ($300,000), TSB Community Trust ($100,00) and the Lion Foundation ($25,000), with further donations from the Football and Athletics clubs.
It should be ready for use by April next year.