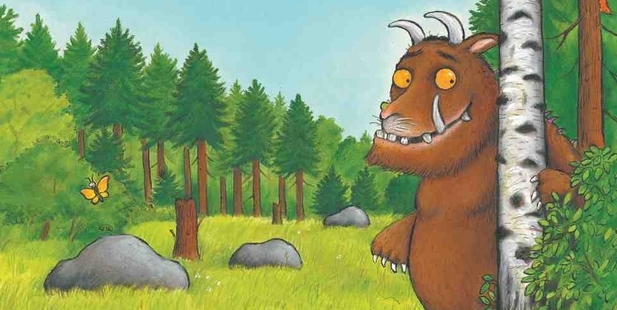 "A mouse took a stroll through the deep dark wood "
Sold out on the West End and Broadway, The Gruffalo has returned to New Zealand.
Performances are set to wow audiences in 19 different venues, including Taranaki, where the show will be on stage at the TSB Showplace, New Plymouth next weekend.
See the print edition of the Stratford Press for details on how to enter our draw to win a family pass to the show.
Whether their favourite food is roasted fox, owl ice cream, scrambled snake or Gruffalo crumble, youngsters are sure to eat up this delectable tale about the adventures of a clever little mouse in a forest full of predators.
The Gruffalo stage show features an all New Zealand cast with Josh Cramond as the Gruffalo, while Kalyani Nagarajan plays Mouse and Cole Jenkins plays all the predators - Fox, Owl and Snake.
The book is one of the best known stories among pre-schoolers and young children and the show features songs, laughs and fun for children aged three years and over.
Join Mouse on an adventurous journey through the deep dark wood in this big scary monster of a show. Mouse can scare away hungry animals with tall stories of the terrifying Gruffalo, but what happens when she comes face to face with the creature she imagined?
"The cast of three bring the story to wonderful life ... This is an irresistibly charming tale told with refreshing simplicity," The Times, London said.
The Gruffalo is at the TSB Showplace, New Plymouth on Saturday, October 29 at 11.30am and 1.30 pm and Sunday, October 30 at 10am and noon. Tickets are available through Ticketek www.ticketmaster.co.nz 0800 111 999. For more details visit www.gruffalo.co.nz