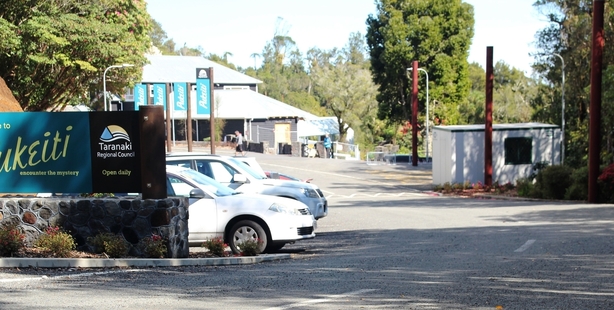 Pukeiti is bursting forth in more ways than one this spring, with new buds and new developments to delight visitors - and their tastebuds haven't been forgotten, either.
A pop-up cafe is now serving coffee, drinks, refreshments and light lunches from a temporary building at the front of the property from Wednesdays to Sundays, 10am to 4pm. It opened on Saturday and will run until the end of January.
"There's lots going on at Pukeiti - the rhodos have started exploding into their spring colours, and the redevelopment project is continuing at full speed, with plenty of exciting new features taking shape," says Taranaki Regional Council's regional gardens manager, Greg Rine. "We can't open the Founders Cafe this season because the old gatehouse is closed while it is being transformed into the new Rainforest Centre. So the pop-up caf will provide what we know is a much-appreciated service for visitors over the busy spring and summer holiday period."
Renowned nationally and internationally for its collection of rhododendrons in a unique rainforest setting, Pukeiti is owned and managed by the Taranaki Regional Council..
The iconic heritage property is at 2290 Carrington Road, New Plymouth and is open from 9am to 5pm daily. Entry is free. For more information, go to www.pukeiti.nz, or find Taranaki Regional Gardens on Facebook or TaranakiRG on Twitter.