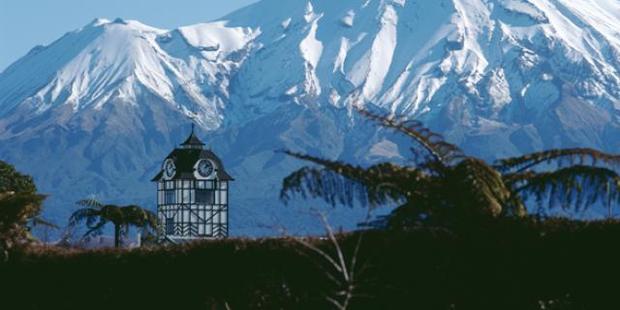 Global travel authority Lonely Planet has chosen Taranaki, New Zealand, as one of the world's Top 10 Regions for next year in Lonely Planet's Best in Travel 2017, released this evening. (Tuesday, October 25)
Best in Travel 2017 is Lonely Planet's 12th annual agenda-setting collection of the world's hottest trends, destinations and experiences for the year ahead. The best-selling, inspirational travel yearbook highlights the top 10 countries, cities, regions and best value destinations that Lonely Planet's experts recommend travellers experience in 2017.
Taranaki is ranked second on the book's list of Top 10 Regions 2017.
"A new motto " 'A Little Bit Out There' " offsets the region's remote location with a deliciously offbeat new gallery dedicated to effervescent kinetic artist, filmmaker, painter and poet, Len Lye," Lonely Planet says. "In nearby Egmont National Park, meanwhile, a magnificent hiking trail is emerging from the shadows to challenge the Tongariro Alpine Crossing as the country's finest one-day walk."
Lonely Planet's Top 10 Regions 2017 are:
1. Choquequirao, Peru
2. Taranaki, New Zealand
3. The Azores, Portugal
4. North Wales, UK
5. South Australia
6. Aysn, Chile
7. The Tuamotus, French Polynesia
8. Coastal Georgia, USA
9. Perak, Malaysia
10. The Skellig Ring, Ireland.
Lonely Planet has teamed up with Snapchat to create an exclusive Best in Travel 2017 live story, where users can submit their snaps from the top 5 regions. For the first time, Snapchat users in Taranaki can share their experiences of the Best in Travel 2017-winning region with the rest of the globe.
Visit www.lonelyplanet.com/best-in-travel for all of the Best in Travel 2017 destinations and additional advice on visiting them. Each of the number one destinations features an interview with Lonely Planet's experts on why 2017 is the year to visit.