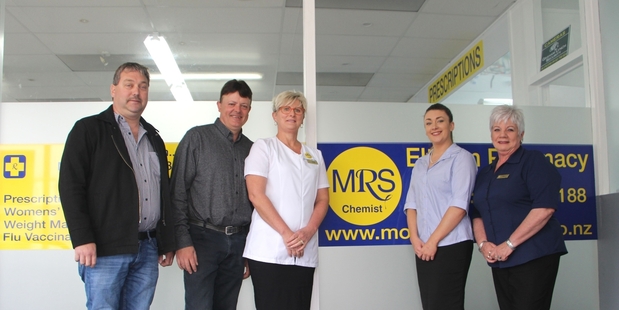 Some of the latest technology is combining with good old-fashioned service and convenience to give Eltham shoppers, residents and workers access to a full-time pharmacist on duty at the Moss Rocard and Smith store on High Street next to the Eltham Health Centre.
"I live rural myself so know first hand how the rural community can often miss out on services that town people take for granted," says Lorraine Roberts, owner of the busy pharmacy which has branches in Stratford and Eltham.
Living on a dairy farm, she says she has experienced first-hand the inconvenience of having to make more than one trip to town when you are unwell.
"In the past, the Eltham store was a pharmacy depot, meaning you would drop your prescription off, it would get filled in the Stratford store and sent back to Eltham where you could then collect it.
"So if you went to see your GP and were given a script, you weren't able to have it filled instantly, meaning an extra trip to town."
Lorraine, a pharmacist herself, says she wanted to change this, so worked on getting the Stratford store to a point where it had two full-time pharmacists as well as two full-time pharmacy technicians, freeing herself up to work on the Eltham store upgrade.
To further maximise the customer experience in the Eltham store, Lorraine has invested in an Evolution Nano, semi-automatic vial filling machine, or an EV-40 for short.
The first to be installed in Taranaki, this 'robot' counts out the tablets and pills required for an individual script, freeing up the pharmacist to spend more time talking to customers and giving qualified advice, rather than being stuck in the back counting out tablets by hand.
Lorraine says the beauty of the EV-40 is that while it does the counting, the pharmacist still does all the checks and measures.
"The robot simply does the basic time-consuming stuff."

"The pharmacist is still the one who checks each script before it is issued to the client."
With a blister packing robot already hard at work at the Stratford store, Lorraine says she was fully confident in investing in the EV-40 for the Eltham store.
It is only the 11th or 12th to be in the country, so for once, our rural customers are getting something first.
On Tuesday morning the EV-40 officially started work, filling the first of many scripts for clients who no longer have to wait for their medication to come from Stratford. Lorraine says the first script to be filled was for a regular client.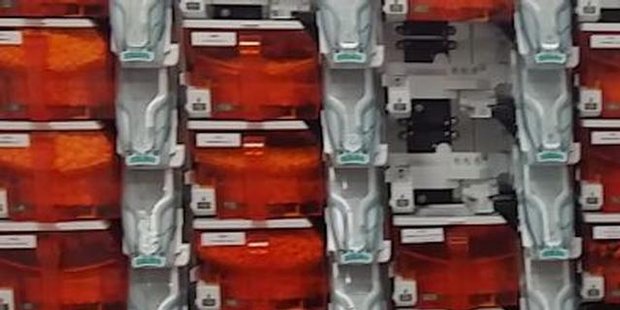 "They got their script to us last week in readiness as they were keen on having their prescription to be the first filled by our robot and being the first to make use of having a full time pharmacist on site her in Eltham."
Lorraine says she and the team are looking forward to the support of the Eltham townsfolk and clients of Dr Anton Westraad, who will now benefit from having full pharmacy services in the town rather than having to travel further or wait for scripts to be filled and sent back.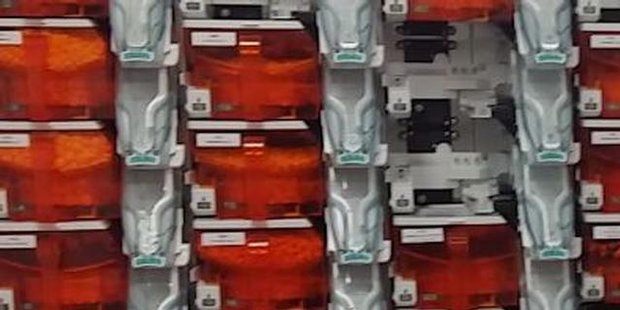 Lorraine has also employed a trainee pharmacy technician, Samantha Harwood, to work in the Eltham store.
"So customers are going to be really well looked after here in Eltham now. We have Nancy Fatches who does such a wonderful job in the retail part, then a pharmacist and Samantha in the dispensary, as well as the robot working in the background. There is no doubt customers will be able to get plenty of good old fashioned service in a very modern store."