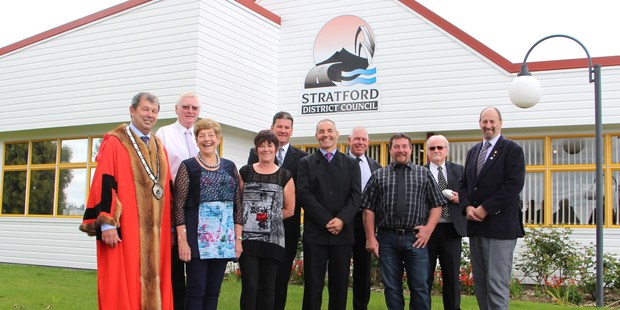 Neil Volzke was officially sworn back in as mayor of Stratford District Council this afternoon at the first meeting of the Stratford District Council in this electoral term.
As part of the process, the mayor, who was first elected in 2009, was formally handed his mayoral chains by his daughter Kim, standing in for his wife Debbie who was away at a golf event.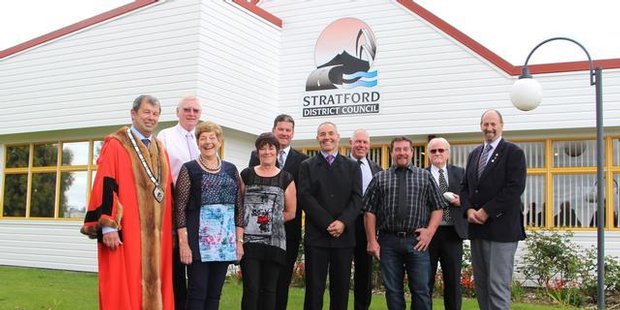 Nine councillors were also sworn in at the ceremony, witnessed by their family, whanau and friends. Councillor Graham Kelly had a leave of absence so was not present at the meeting.
Mayor Neil Volzke named Alan Jamieson as deputy mayor, a position Alan also held last term.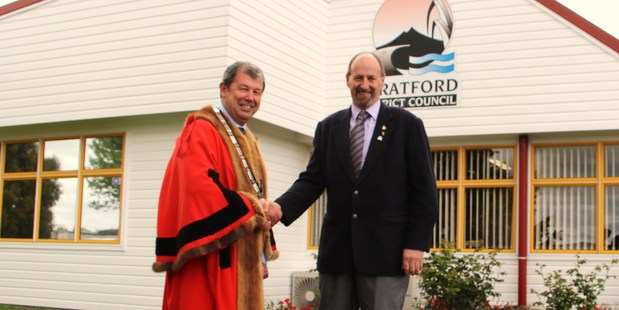 "I am looking forward to the challenges of the next three years," says Alan, who says a particular highlight will be seeing the Future of Broadway project come to fruition.
"I would also like to see more cycleways being developed in the district, we already have walkways, we have the infrastructure, now we need to open them up to cyclists as well to further market our district to tourists as well as residents."
Neil says the new council is a strong mix of old hands and new faces and adds he is looking forward to working with them on the range of projects already in the pipeline.