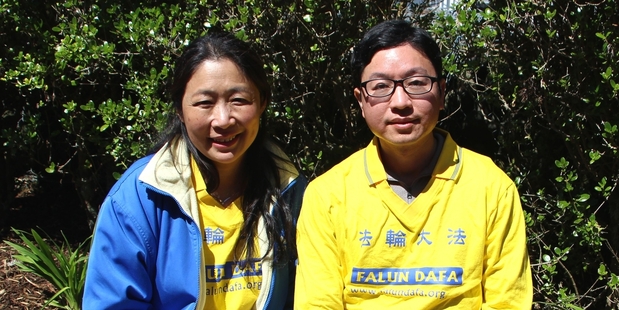 Xiaojun Chen is softly spoken at the best of times, but when he talks abut his years of imprisonment in Sihui Prison in China, his voice breaks and he has to pause frequently to regain his composure.
Xiaojun was sentenced to seven years imprisonment in 2001 for practicing Falun Dafa, also known as Falun Gong, which is a spiritual, exercise and mediation-based discipline, with some similarity to t'ai chi. In 1999, the then president of China, Jiang Zemin, launched a campaign to eliminate the spiritual practice, demanding all followers stop practicing it immediately. Since then, foreign observers estimate that hundreds of thousands and perhaps millions of Falun Dafa practitioners have been detained in "re-education through labour" camps, prisons and other detention facilities for refusing to renounce Falun Dafa.
Through a translator, Xiaojun describes the six years of torture he says he was subjected to.
My biggest fear was that I would never leave the prison. I thought one day they would kill me to sell my organs.
Xiaojun says Sihui prison, located in the Guangdong province of China, has become the subject of international attention following reports that political prisoners, many of whom were Falun Dafa practitioners, were being executed on demand to provide organs to recipients.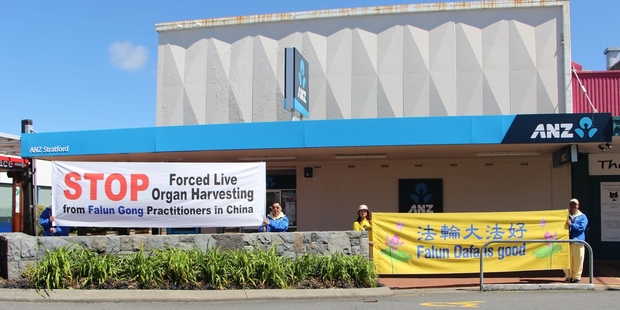 Xiaojun was one of a group of Falun Dafa practitioners who visited Stratford last Tuesday to raise awareness of the issue as part of a nationwide tour trying to put pressure on the New Zealand government to call on Chinese President Xi Jinping to immediately stop the forced organ harvesting and to end the persecution of Falun Dafa.
Xiaojun's account of the torture he suffered is harrowing. He suffered sleep deprivation - only allowed to sleep for one hour in any 24, forced to do high-intensity unpaid work for more than 16 hours a day and constantly physically abused.
"I was made to sit on a small stool, watched by four people. I was not allowed to move at all, not even bend a finger or move my head slightly. If I did, I was hit."
This treatment led to him suffering ulcers on his hips and backside he says, and he still suffers pain today in his back which he believes was caused by this torture. Xiaojun talks of being isolated, kept in a room 10 metres square for more than a year, with no sound.
I could not hear people talking, nor was there anyone for me to talk to. The room was always dark, I did not know if it was day or night, what time it was or what season it was.
After a year in this isolation, Xiaojun lost the ability to speak for a while.
He tells of brainwashing sessions where he was forced to watch videos and read books denouncing Falun Dafa. He was also forced to take drugs. He does not know what they were.
All this treatment was torturous he says, but nothing was as bad as the fear of being taken to "the transferring cell". From there, he says, no-one returned.
"We knew people who went there did not come back. They were killed for their organs. I feel lucky my blood type didn't match whatever was needed so I was not sent there."
Xiaojun says he chooses to speak up to bring the world's attention to the plight of Falun Dafa practitioners in China today. He hopes the peaceful rallies in places like Stratford will continue to put pressure on the Chinese government to end the persecution.
"As a witness, I choose not to keep my silence."