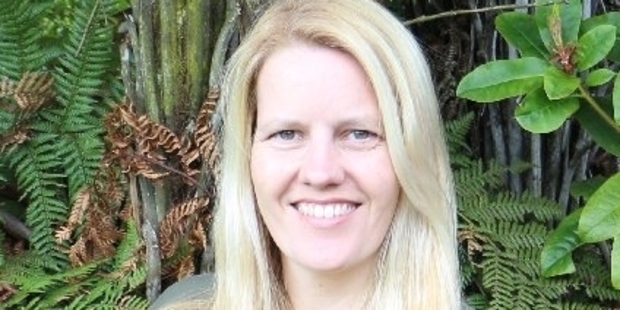 It's (still) time to talk about voting.
Yes, the local elections are over, and this week our new council will be sworn in, but there is still plenty to discuss, especially when it comes to numbers.
The preliminary voter turnout numbers don't make inspiring reading. Nationally, we have an increase from 2013 of 0.5 per cent, with 41.8 per cent of eligible enrolled voters choosing to actually get off the couch and exercise their democratic right. Great that we have an increase, but still more than 50 per cent failed to engage, to have their say.
In Stratford, the good news is we are above the national average, we had 45.4 per cent of eligible enrolled voters participate and vote this time around, a slight drop from last time (47.2 per cent) but still, at least we are better than much of the country!
The question though, has to be why?
Why are people still not voting?
I have been heard to mutter words along the line of "don't tell me you didn't have enough information to vote" given our team here worked incredibly hard to bring our readers as much information as possible on the candidates. We ran a series of weekly questions and answers which all but two local candidates participated in, we hosted (with the Positive Ageing Group) two "meet the candidates sessions" which we also filmed part of and shared on our Facebook page. So while research on the 2013 election tells us some of the main reasons given for not voting was not knowing enough about the candidates, I can't believe this was true this time around, at least not for Stratford anyway.
Other reasons given are apparently "forgot", "too busy", and "not interested".
Forgot and too busy may perhaps give some credibility to the move to make voting online possible. Would more people vote if they could do it with a couple of clicks of a mouse? Would less forget if their email prompted them rather than a posted form? Or would we find that nothing changes? The same people who fail to vote now, would they still fail to vote then? Are we really so disorganised that we need voting to be easier? Somehow I can't imagine Kate Sheppard giving up on voting because it was too hard to walk to the post office.
Are we just spoilt by not having to fight for our democracy? After all, there are countries where people have walked for kilometres and days to vote. In last year's Nigerian elections, voters didn't just walk for days to polling stations, they braved attacks by Boko Haram to do so as the extremist group attacked polling stations around the country, trying to disrupt the elections. All we had to do here was walk to the nearest postbox - maybe braving a shower of rain on the way, not a hail of bullets.
As for the final reason - not interested. This one astounds me. How can you not be interested in having a say in who is going to speak for you over the next three years? Do you use the swimming pool? The library? The roads? Do you walk in the dark, when the street lights are on? Do you use the parks and walkways? Do you use the rubbish and recycling service? I am sure decisions made by your local council do impact your daily life, so why not have a say in who is elected?
And please, those who say their vote doesn't count ... try telling that to Paula Southgate, who is demanding a recount after missing out on the Hamilton mayoralty by just nine votes.
If you think that was close, spare a thought for Roger Styles, a former deputy mayor of Hutt City who this time around has missed out on a seat on the Eastern ward of the city by six votes.
Votes do count, each and every one of them, and it is important we look at ways of getting more people to vote to ensure our councillors are able to truly represent their district.
Now, regardless of if you voted or not, you still have the opportunity to have your say. Last week the Stratford District Council launched a series of important documents and plans relating to the future of our town. Now it's over to you - have your say and let them know what you think of the plans, collectively termed Stratford 2035. After all, if you don't make your voice heard, you have only yourself to blame when you don't like the decisions made.
What do you think? Why do we have such low voter turnout? What do you think of Stratford 2035? What are you hoping to see happen in our district? Write to us and share your views.