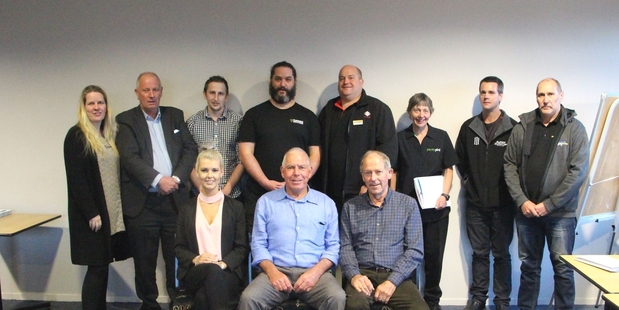 Peter Dalziel, who was re-elected as chairman of the Stratford Business Association at their AGM last week, says he is delighted to have "such a strong line-up of individuals and businesses represented in the committee this year".
Peter says the committee have plenty of work ahead of them over the next year, with projects such as a business website development planned.
He says he was pleased with the turnout at the AGM, saying it is vital businesses support each other and network effectively in order to keep growing.
Peter thanked all members of the board from the previous year, saying they had all worked hard throughout on a range of projects from the annual Christmas parade through to the 2016 Stratford Press Romeo Awards. Fiona Green, principal of St Marys Diocesan School, spoke to SBA members at the AGM about the Communities of Learning initiative, a programme she is leading for the Ministry of Education in Central Taranaki.
Peter says he is looking forward to Fiona giving the SBA updates on the progress of this project, as "I envision it will have synergy and mutual benefit to the SBA and businesses throughout the district."
He encourages all current members of the Stratford Business Association, along with anyone considering joining, to come along to the monthly meetings to find out more abut the work of the SBA and to have their say on decisions relevant to businesses in the district. "Give Lauren a call at the Stratford District Council to find out more about the benefits of joining the SBA."