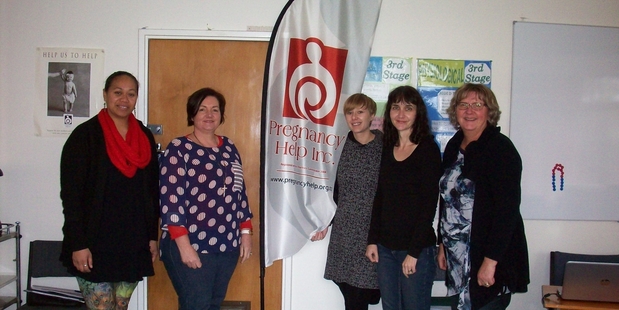 There are some new faces at Pregnancy Help Taranaki as the charitable organisation has welcomed a new governing board.
Earlier this year the Taranaki branch was appealing for some fresh faces to make up a new governing board to give them some strategic direction.
Eight members of the wider Taranaki community have put their hands up, including Stratford based Raewyn McDonald. Raewyn says she has been volunteering with Pregnancy Help Taranaki for a number of years and feels she has a good understanding of the day-to-day operations. Raewyn adds that the Taranaki branch helps a significant number of families within the region, but would like to reach even more people in need. Lorna Hobbo, administrator for the Taranaki branch, says she is thrilled with the new governing board and is excited to see what direction they take the organisation in.